Steel Products

Ford Pauses Work on $3.5B Battery Plant: Report
Written by Becca Moczygemba
September 26, 2023
---
Ford Motor Co. said on Monday that it has stopped work at its $3.5-billion project for an electric vehicle (EV) battery plant in Michigan, according to media reports.
"We're pausing work and limiting spending on construction on the (Marshall, Mich.,) project until we're confident about our ability to competitively operate the plant," an article from MarketWatch on Monday said, citing a Ford spokesperson.
The automaker announced the investment back in Feb. 2023. The plant would be the first automaker-backed lithium iron phosphate (LFP) battery plant in the country, according to the original press release from Ford.
Named the BlueOval Battery Park Michigan, the plant would employ approximately 2,500 people. Ford had planned for LFP battery production to begin in 2026.
The MarketWatch article said that a final decision about the planned investment in BlueOval has not been made yet.
After the announcement, United Auto Workers (UAW) union president Shawn Fain released a statement on X, formerly Twitter, saying, "This is a shameful, barely veiled threat by Ford to cut jobs."
"Closing 65 plants over the last 20 years wasn't enough for the Big Three, now they want to threaten us with closing plants that aren't even open yet," Fain said on X. "We are simply asking for a just transition to electric vehicles and Ford is instead doubling down on their race to the bottom."
Recall that the UAW has been on strike against all three Detroit-area automakers since Sept. 15 at targeted plants. An expansion of the strike was announced last Friday against General Motors and Stellantis, but Ford had been spared. Fain said at the time that at Ford "they are serious about reaching a deal."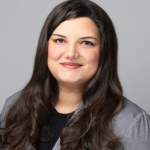 Latest in Steel Products