Steel Mills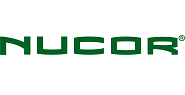 Nucor to Partner With Fusion Company To Power US Mill
Written by Ethan Bernard
September 27, 2023
---
Nucor has announced a collaboration with fusion power company Helion to develop a 500-megawatt nuclear fusion power plant.
The project will offer "baseload zero-carbon electricity from fusion" directly to a Nucor steel mill, the steelmaker said on Wednesday.
The Charlotte, N.C.-based company said it is working with Helion to set a firm timeline. The steelmaker added it's committed to beginning operations as soon as possible, with a target of 2030.
"This is the first fusion energy agreement of this scale in the world and will pave the way for decarbonizing the entire industrial sector," Nucor said in a statement.
The company will make a direct investment of $35 million in Helion to accelerate fusion deployment in the US, Nucor said.
"This agreement with Helion, along with recent investments in clean energy, can change the entire energy landscape and forever change the world, embracing a clean energy future we could have hardly imagined a few years ago," Leon Topalian, Nucor chair, president, and CEO, said in the statement.
Everett, Wash.-based Helion has already built six working fusion prototypes, according to the statement. Also, it's the "world's first private fusion company to achieve 100-million-degree plasma temperatures."
This temperature is generally considered the minimum "bulk ion temperature" needed for large amounts of thermonuclear fusion to occur to generate commercial electricity, according to Helion's website. 
"Currently, the company is building its seventh prototype, Polaris, which is expected to be the first to demonstrate electricity generated from fusion," Nucor said.
When asked by SMU about any additional information about possible sites, a Nucor spokesperson said no further details were available at this time.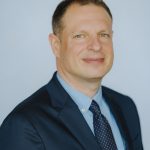 Latest in Steel Mills