Steel Products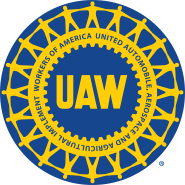 UAW President To Announce New Strike Plans on Friday Morning
Written by Becca Moczygemba
September 28, 2023
---
United Auto Workers (UAW) union president Shawn Fain is scheduled to make an announcement on Facebook Live, according to the UAW International Union's Facebook page.
The live stream is set for Friday, Sept. 29 at 10 a.m. ET (9 a.m. CT). There's a possibility that Fain could announce another expansion of the strike against the "Big Three" automakers – Ford, General Motors, and Stellantis – the owner of Chrysler.
A spokesperson for the UAW did not respond to a request for more detail on what Fain might say.
An announcement expanding the strike against General Motors and Stellantis parts distribution centers was made on a Sept. 22 via Facebook Live. The UAW spared Ford at the time because it said the automaker was "serious about reaching a deal," Fain said.
The union began its strike against the "Big Three" automakers on Sept. 15, hitting one assembly plant at each of the "Big Three."
Latest in Steel Products