Steel Products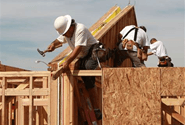 Construction Spending Up in August: AGC
Written by Becca Moczygemba
October 3, 2023
---
Construction spending in the US increased in August, according to the Associated General Contractors of America (AGC).
Total construction spending increased by 0.5% month over month (MoM) in August, AGC said. Money spent on construction in that month, not adjusted for inflation, totaled $1.983 trillion at a seasonally adjusted annual rate.
The increase was primarily driven by increases in many large nonresidential construction segments and residential projects, AGC said.
Spending on private residential construction was up by 0.6% MoM, while private nonresidential increased by 0.3%. Single-family homes contributed 1.7% of the growth. Public construction dollars increased by 0.6%, according to AGC.
Despite the uptick in demand, AGC said there is still an issue finding enough qualified workers.
"For now, all types of construction are growing," Ken Simonson, chief economist for the AGC, said in a statement. "But unless the supply of qualified workers increases, many projects are likely to be delayed."
Stephen E. Sandherr, AGC's CEO, said the association is seeing strong and growing investments in construction from both public and private sectors.
"But without new investments in construction education and training, as well as programs to allow skilled construction workers into the country, those projects are going to take longer and cost more to get built," he said.
Join us for an SMU Community Chat on Wednesday, Oct. 4, to hear more from the association's chief economist Ken Simonson. Click here to register.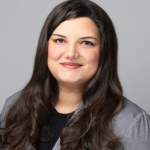 Latest in Steel Products