Steel Mills

JSW Steel USA Reports Improved Sales, Earnings
Written by Laura Miller
October 20, 2023
---
India's JSW Steel said lower steel prices and adverse market conditions affected the performance of its US operations in its fiscal-2024 second quarter ended Sept. 30. Still, the company posted improved results compared to the same quarter last year.
Additionally, the steelmaker anticipates a slowdown towards the end of calendar 2023 due to elevated interest rates, it noted in its quarterly earnings report.
JSW Steel USA Ohio
Q2'24 sales volumes improved year over year (YoY) at JSW's flat rolled mill in Mingo Junction, Ohio. However, the operation still posted negative EBITDA for the quarter, albeit the loss was less severe than in the year-ago quarter.
Mingo Junction's quarterly sales volumes totaled 59,136 metric tons of hot-rolled coil and 116,091 metric tons of slabs. Sales of HRC and slab were 11% and 82% higher year on year, respectively.
While the Ohio mill posted an EBITDA loss of $29.4 million, it was an improvement over the loss of $40.25 million in Q2'23.
Earlier this year, the company confirmed a $120-million investment at the Mingo Junction mill to make steel melted and poured in the US. A representative for the company in Washington, D.C., told SMU the investment would add a vacuum tank degasser and new caster capabilities to make slabs with the widths required for offshore wind.
JSW Steel USA Baytown
The Baytown, Texas, plate mill operated at 37% of capacity during the quarter. Plate sales increased 24% year over year, reaching 92,423 metric tons.
The mill's pipe mill, meanwhile, operated at just 4% of capacity. Pipe sales volumes of 6,335 metric tons were 38% higher YoY.
The mill's EBITDA, at $25.96 million, improved 5% over the year-ago quarter.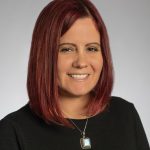 Latest in Steel Mills