Steel Products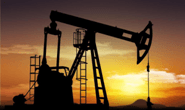 Rig Counts Up for Second Week in US and Canada
Written by Becca Moczygemba
October 20, 2023
---
The active rig counts for the week ended Oct. 20 showed increases in both the US and Canada, according to oilfield services provider Baker Hughes.
US Rig Count
The rig count in the US moved up by two from the previous week's 622. Active oil rigs increased by one to 502, as did active gas rigs, for a total of 118, respectively. Miscellaneous rigs remained unchanged at four.
Compared to the same time last year, there are 147 less active rigs operating in the US. There are 110 fewer oil rigs, 39 fewer gas rigs, and two more miscellaneous rigs.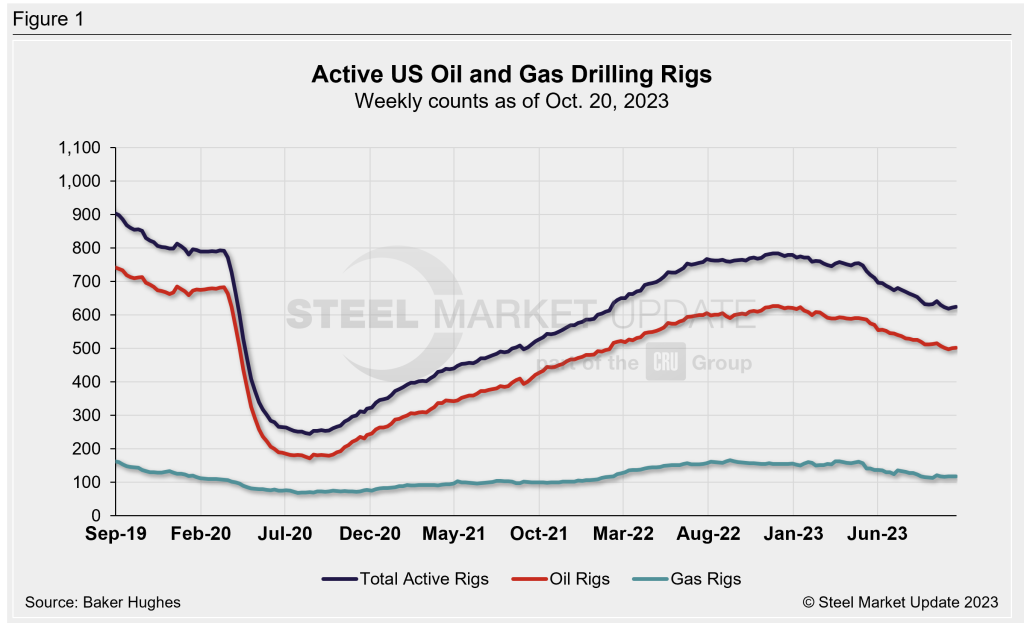 Canadian Rig Count
Canada's rig count crept up from last week's 193 to 198 active rigs. There are currently 121 oil rigs, up five from 116 the week prior. Gas rigs are up one, bringing the total to 77, while miscellaneous were down by one rig to 0.
Looking back to the same time last year, Canada has 23 fewer oil rigs and 11 more gas rigs, as miscellaneous rigs remained unchanged at 0. Overall, there are 12 less rigs total.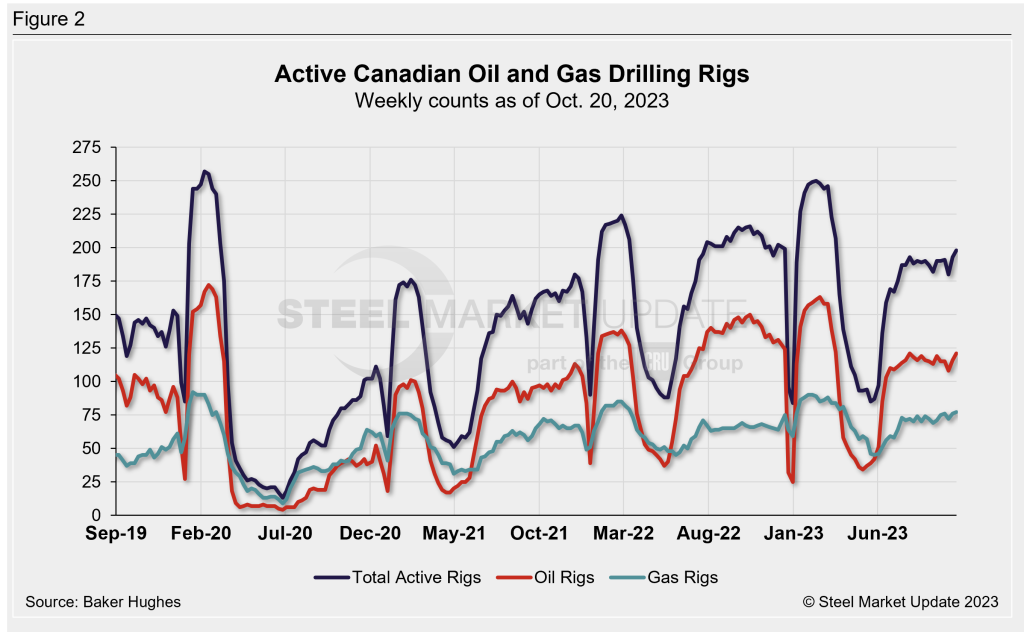 International Rig Count
The international rig count is updated monthly and is therefore unchanged from last week's report, which showed 940 active rigs during the month of September.

The Baker Hughes rig count is important to the steel industry as it is a leading indicator of demand for oil country tubular goods (OCTG), a key end market for steel sheet.
A rotary rig rotates the drill pipe from the surface to either drill a new well or sidetrack an existing one. Wells are drilled to explore for, develop, and produce oil or natural gas. Baker Hughes' rotary rig count includes only those rigs that are significant consumers of oilfield services and supplies.
For a history of the US and Canadian rig counts, visit the rig count page on our website.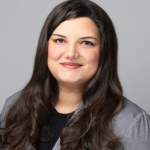 Latest in Steel Products