Environment and Energy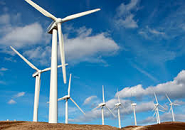 Sparrows Point Site Gets $47.4M in Funding for Offshore Wind Project
Written by Ethan Bernard
November 10, 2023
---
The historically significant Sparrows Point steel mill site in Baltimore is set to live another life as a wind turbine factory under the name "Sparrows Point Steel."
The US Department of Transportation Maritime Administration has awarded $47.4 million to develop the ex-mill site into the Baltimore County Offshore Wind Manufacturing Hub.
"The project includes construction of a roll-on/roll-off pad, a crane pad, ground improvements, geotechnical work, and steel structures to support components used in offshore wind projects," the administration said in a statement on Nov. 3.
"Work also includes site remediation and environmental mitigation activities," according to the statement.
US Rep. Kweisi Mfume (D.-Md.) lauded the funding in a press release on Nov. 7.
"The federal dollars will be used to prepare the former site of the Bethlehem Steel shipyard and the future site of Sparrows Point Steel — Maryland's first permanent offshore wind component factory – to accommodate heavy cargo onsite," the release said.
"In addition to the estimated 500 union jobs and highly sought after storage space supported by this project, these funds will help further establish Maryland as an innovation hub for clean energy and offshore wind manufacturing," the release noted.
Sparrows Point, when owned by Bethlehem Steel, was once the largest steel mill in the world. It was also later owned by Russian steelmaker Severstal and Luxembourg-based global steelmaker ArcelorMittal. The Sparrows Point blast furnace was demolished in 2015.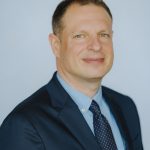 Latest in Environment and Energy