SMU Community Chat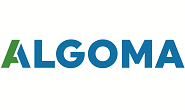 SMU Community Chat: Algoma CEO Michael Garcia on Nov. 29 at 11 am ET
Written by Michael Cowden
November 15, 2023
---
Algoma Steel CEO Michael Garcia will be the featured speaker on SMU's Community Chat webinar on Wednesday, Nov. 29, at 11 am ET. You can register here.
Algoma is an important Canadian flat-rolled steel producer. It is also a significant supplier to the US market. We'll discuss current dynamics in the North American sheet and plate markets – as well as some of the particulars of the Canadian market.
We also talk about decarbonization. But not only from the high-level view that a consultant or policy expert might have. Instead, we'll focus on what decarbonization looks like on the ground – from the leader of a company in the process of switching from making steel via the blast furnace route toward EAF steelmaking.
We'll take your questions too. As always, we'll keep it to about 45 minutes. You can drop in, learn something – and then get on with your day. (Note the live webinar is free. A recording is free to SMU subscribers.)
Why should you tune in? Garcia has been CEO of Algoma since June 2022, overseeing the most intensive phase of its switch to EAF steelmaking. He also has more than 30 years of experience across not only steel but also pulp/paper and aluminum – industries that are also grappling with the challenges of decarbonization.
PS – If you missed our recent Community Chats – like a good one on Wednesday, Nov. 15, with Center for Automotive Research (CAR) President and CEO Alan Amici – you can watch recordings here.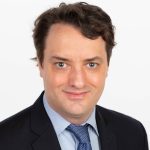 Latest in SMU Community Chat