Service Centers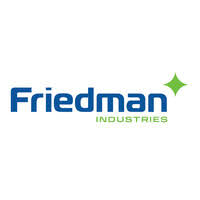 Friedman Posts Better Fiscal Q2 Results Despite Falling Steel Prices, Sees Better Times Ahead
Written by Becca Moczygemba
November 15, 2023
---
Friedman Industries
Second quarter ended Sept. 30
2023
2022
% Change
Net sales
$130.7
$149.7
-12.7%
Net earnings (loss)
$3.5
$2.5
40%
Per diluted share
$0.48
$0.34
41%
Six months ended Sept. 30
Net sales
$268
$311.5
-14%
Net earnings (loss)
$11.2
$13.7
-18%
Per diluted share
$1.52
$1.88
-19%
(in millions of dollars except per share)
Longview, Texas-based service center Friedman Industries was hit by falling steel prices in its fiscal 2024 second quarter ended Sept. 30, 2023, but anticipates improvement in its financial results for the remainder of the fiscal year.
Lower steel prices going into fiscal Q2 caused downward pressure on the company's earnings, the company said. However, Michael J. Taylor, president and CEO of Friedman Industries, has a positive outlook on the future.
"We experienced a significant decline in steel prices entering the second quarter with that trend continuing to the end of the quarter," Taylor commented in the Nov. 14 earnings release.
The steel processor recorded a 12.7% decline in sales from the same quarter in 2022, and a 4.8% decline from Q1.
Overall, Friedman's fiscal Q2 net earnings were $3.5 million up 40% from $2.5 million in the same quarter last years despite sales falling and 12.7% to $130.7 million.
"As fiscal 2024 continues, we believe the company is positioned well to deliver record financial results for a third year in a row," said Taylor.
Strategic Growth
Friedman also said it was making progress on its strategic growth initiatives.
At is Decatur, Ala., facility, the average monthly volume for the first two quarters of fiscal 2024 was around 42,800 tons per month. That is a 195% increase compared to fiscal years 2018 through 2022's average of about 14,500 tons per month. The company attributes the increase to an equipment replacement project.
Additionally, Friedman's Granite City, Ill., facility now has two processing lines. One of the lines was non-operational when the facility was acquired. However, a newly completed project brought the line up to working conditions, doubling Granite City's capacity.
The company processes HRC at its facilities in Hickman, Ark.; Decatur, Ala.; East Chicago, Ind..; Granite City, Ill.; and Sinton, Texas. Its facility in Lone Star, Texas, manufactures and distributes electric-resistance welded pipe.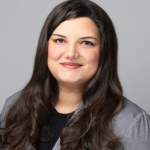 Latest in Service Centers