Steel Product Producers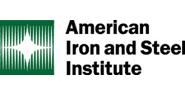 AISI: Southern region gets boost in raw steel production
Written by Becca Moczygemba
November 20, 2023
---
Raw steel production in the US inched up in the week ended Nov. 18, according to data released by the American Iron and Steel Institute (AISI) on Monday, Nov. 20.
Steel production in the US moved up 0.8% to 1,696,000 net tons from 1,683,000 tons the previous week. The Southern region in particular increased by 15,000 tons.
Production is up 6.4% from the 1,594,000 tons produced in the same week one year ago.
The mill capability utilization for the week was 73.8% compared to 73.2% the week before. During the same week in 2022, mill capability utilization was at 71.5%.
Adjusted year-to-date production through Nov. 18 was 78,701,000 tons at a capability utilization rate of 75.7%. That is 0.4% less than the 79,043,000 tons produced during the same period one year ago when the rate was 78.1%.
Production by region is shown below with the week-over-week change shown in parentheses:
Northeast – 129,000 (down 2,000 tons)
Great Lakes – 548,000 (down 4,000 tons)
Midwest – 182,000 (up 36,000 tons)
South – 770,000 (up 15,000 tons)
West – 67,000 (down 2,000 tons)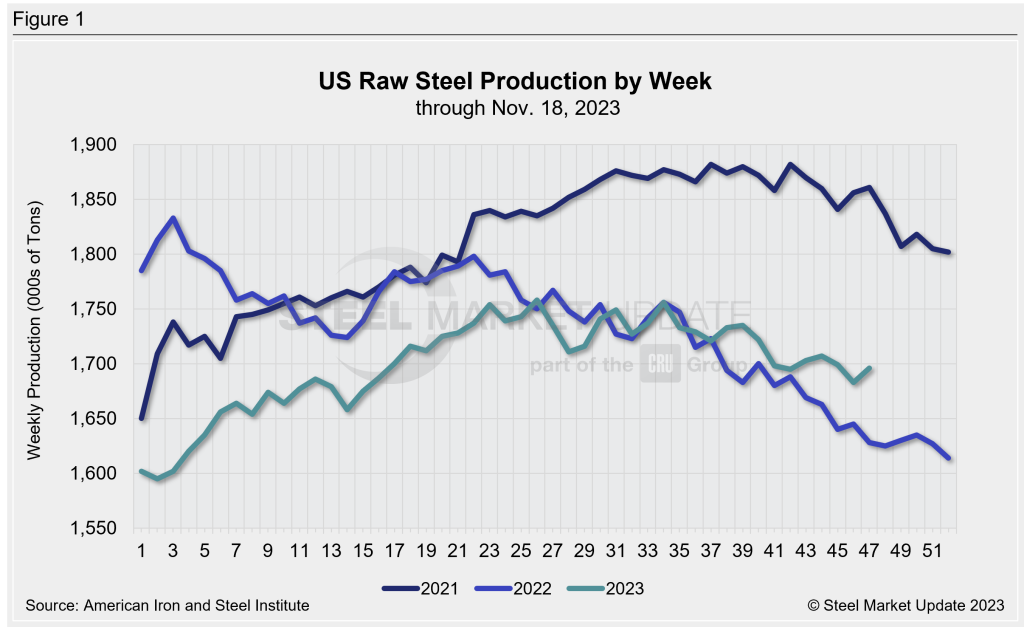 Latest in Steel Product Producers