Steel Products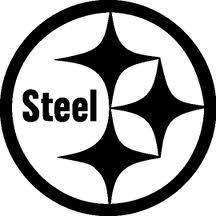 Mario Longhi to Replace John Surma as USS CEO
Written by John Packard
August 19, 2013
---
Surma to Step Aside on September 1st
US Steel's Board of Directors has elected Mario Longhi as chief executive officer effective Sept. 1. Longhi will succeed John Surma who will retain the position of executive chairman until his retirement from the company December 31.
"In the tradition of the U. S. Steel CEOs who have preceded me in the last 112 years, I am pleased to turn the leadership of our company over to Mario, who has earned the respect and trust of our Board and our employees, our customers and our investors, and is ready for this important challenge," said Surma. "I am pleased that our well-established succession planning process has produced such a capable and experienced executive who deserves the opportunity to lead U. S. Steel and our new management team into the future."
Longhi joined USS 13 months ago as chief operating officer and executive vice president. U.S. Steel made him president on June 1st. Longhi was CEO of Gerdau Ameristeel Corporation from 2006 to 2011. Gerdau Ameristeel is basically an EAF producing long products company (although they own 50 percent of Gallatin Steel in Kentucky). Prior to Gerdau, Longhi was an executive with Alcoa, Inc.
Steel analyst Charles Bradford of Bradford Research told SMU that Mario Longhi has a number of challenges in front of him. "Longhi has to decide what to do about the Fairfield plant which may need a very expensive blast furnace reline which may not be economically justifiable. Does he put in an EAF shop and stop the flat rolled production, a capacity reduction? What does he do about the massive amount of new OCTG capacity being built in the U.S.?" He also pointed out that the company may need some "housecleaning" within the corporate structure to streamline the operation and make the company profitable.
Longhi's very first challenge may be the negotiations with Lake Erie Works. USW Local 8782 will be in Pittsburgh on Monday for face to face negotiations with the mill.
U.S. Steel lost money each year since 2008. The company's stock price peaked at $191.96 on June 25, 2008 and closed on Friday of this past week at $18.82. So far this year the company's stock is down 21 percent.
Other executives are leaving U.S. Steel in the coming weeks:
David Burritt, former CFO and vice president of global finance and strategic services for Caterpillar Inc., will succeed Gretchen Haggerty as executive vice president and chief financial officer. Haggerty will retire effective August 31.
James Garraux , general counsel and senior vice president – corporate affairs will retire from the company at the end of 2013 after serving 34 years with US Steel.
Timna Tanners, steel analyst at Bank of American Merrill Lynch Research told SMU, "At a minimum we can assume that the board wanted a change and must not have been pleased. That's a lot of turnover for U.S. Steel."

Latest in Steel Products