Economy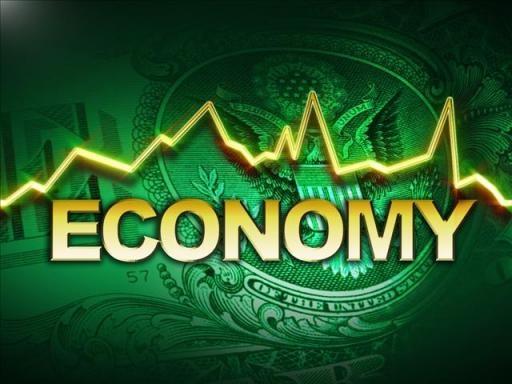 Consumer Confidence: September 2013
Written by Peter Wright
September 24, 2013
---
The Conference Board composite measure of consumer confidence decreased in September from 81.8 in August to 79.7. The 3MMA fell from 81.6 to 80.8 but was up by 15.8 year over year. The view of the present situation and expectations moved in opposite directions. The consumer's view of the present situation was up from 71.1 to 72.6 as expectations declined from 88.7 to 86.4, year over year improvements were 25.5 and 9.4 respectively (Figure 1). Please note that these numbers are three month moving averages, those below in the official press release are monthly. Figure 1 shows that the trajectory of improvement of the view of the present situation is slower than after either of the previous two recessions.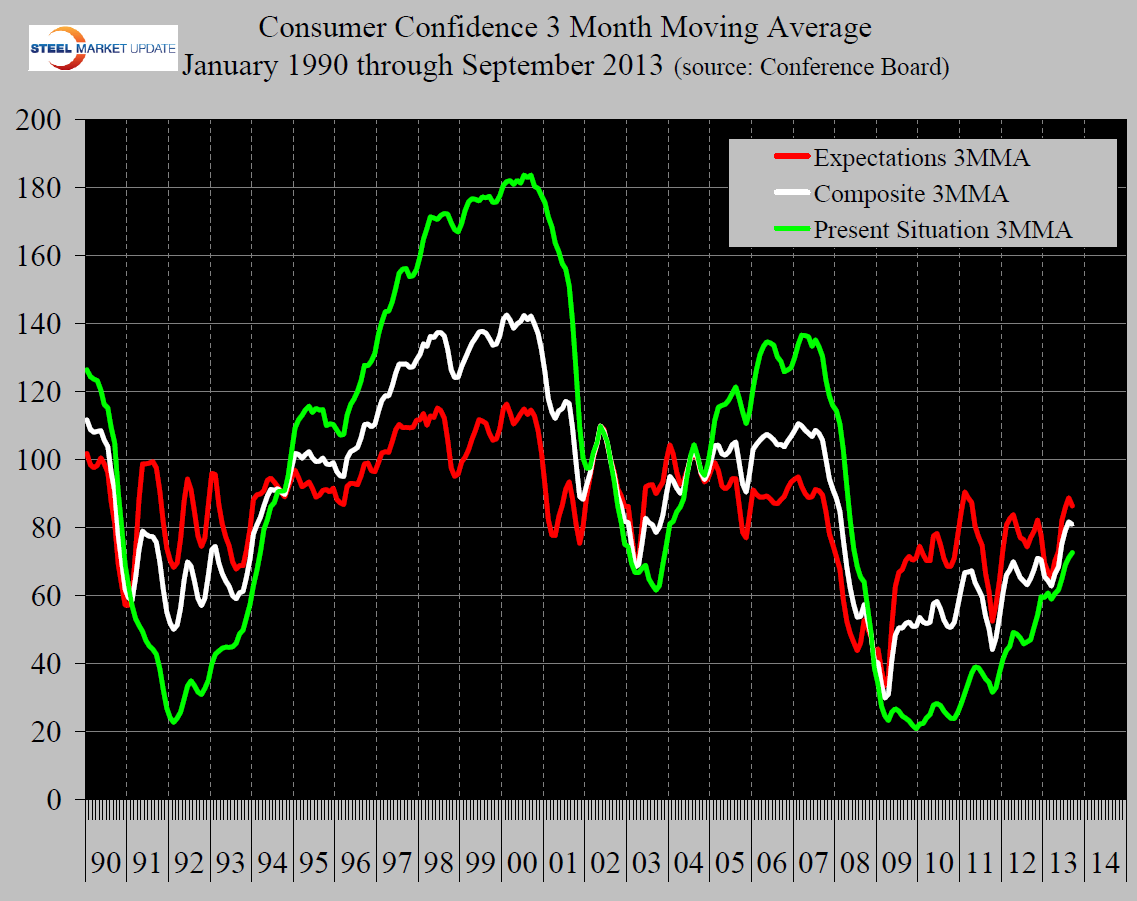 Table 1 is the SMU summary of the elements measured by Nielson. The consumer's view of job availability improved in the last three months but there are still almost three times as many people finding jobs hard to get than find them plentiful. Compared to last month, more people are expecting an income decrease and less an increase, however over the course of 2013 there has been a steady decline in those expecting a decrease. In three months through September there was a sharp increase in the number of people planning to buy a home. Plans for an automobile purchase also increased in the last three months but year over year this intention is down by 0.8 percent. Plans to purchase an appliance fell in the last three months but year over year are up by 0.1 percent.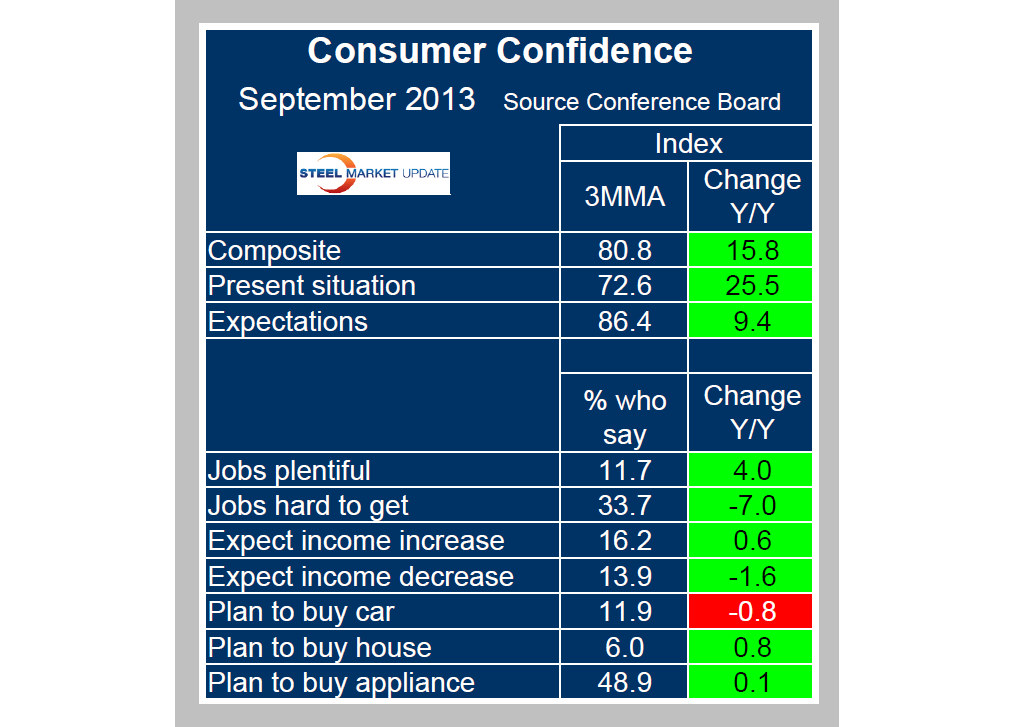 Moody's Economy.com summarized this months Conference Board report as follows: "Buyers have become shakier on the future, pulling the Conference Board Consumer Confidence Index to its lowest level since May. The slide is in line with the University of Michigan consumer sentiment measure and comes on the heels of declines in higher-frequency indexes generated by Bloomberg and Rasmussen. Despite the support being offered by the housing recovery and rising stock prices, buyers still face considerable headwinds, and the recent moves in confidence are in line with our thinking that sentiment will be on a bumpy ride for the rest of the year. Consumer angst is understandable, given the pending fight in Congress to raise the debt ceiling and the uncertainty surrounding the Fed's decision to taper its asset purchases, which has injected volatility into financial markets."
The official press release reads as follows: The Conference Board Consumer Confidence Index Falls Slightly. The Conference Board Consumer Confidence Index, which had increased slightly in August, decreased in September. The Index now stands at 79.7 (1985=100), down from 81.8 in August. The Present Situation Index grew to 73.2 from 70.9. The Expectations Index fell to 84.1 from 89.0 last month.
The monthly Consumer Confidence Survey, based on a probability-design random sample, is conducted for The Conference Board by Nielsen, a leading global provider of information and analytics around what consumers buy and watch. The cutoff date for the preliminary results was September 13.
Says Lynn Franco, Director of Economic Indicators: "Consumer Confidence decreased in September as concerns about the short-term outlook for both jobs and earnings resurfaced, while expectations for future business conditions were little changed. Consumers' assessment of current business and labor market conditions, however, was more positive. While overall economic conditions appear to have moderately improved, consumers are uncertain that the momentum can be sustained in the months ahead."
Consumers' appraisal of present-day conditions improved moderately. Those claiming business conditions are "good" increased to 19.5 percent from 18.7 percent, while those claiming business conditions are "bad" decreased to 23.9 percent from 24.5 percent. Consumers' assessment of the labor market was also more favorable. Those saying jobs are "plentiful" increased slightly to 11.5 percent from 11.3 percent, while those saying jobs are "hard to get" decreased to a five-year low of 32.7 percent from 33.3 percent.
Consumers' expectations, which had increased in August, declined in September. The percentage of consumers expecting business conditions to improve over the next six months edged up to 20.9 percent from 20.6 percent, while those expecting business conditions to worsen was virtually unchanged at 11.0 percent.
Consumers' outlook for the labor market, however, grew more pessimistic. Those anticipating more jobs in the months ahead decreased to 16.9 percent from 17.5 percent, while those anticipating fewer jobs increased to 19.7 percent from 17.2 percent. The proportion of consumers expecting their incomes to increase declined to 15.4 percent from 17.5 percent. (Source: Consumer Confidence Survey)

SMU Comment: Consumer confidence drives consumer spending which accounts for almost 70 percent of GDP. The growth of steel consumption is closely related to the growth of GDP though steel is much more volatile. Consumer confidence is a strong leading indicator of future steel demand.

Latest in Economy