Steel Mills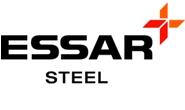 Essar Steel Minnesota Taconite Project Delayed Until 2015
Written by Sandy Williams
October 22, 2013
---
Completion of the Essar Steel Minnesota taconite project has been delayed until late 2015 according company officials.  The facility, begun in 2008, was originally slated for completion in 2013 and would increase annual production of taconite pellets from 4 million tonnes to 7 million tonnes.
Essar Steel Minnesota CEO and President Madhu Vuupuluri said production has been slowed at the Mesabi Iron Range facility while the company completes a transaction for $600 million of additional funding. 
Earlier this year Essar Steel Minnesota signed a 10 year agreement to provide 3.5 million metric tonnes iron ore pellets annually to ArcelorMittal beginning in the second half of 2014.  The company is also supposed to supply Essar Steel Algoma with up to four million tons of pellets annually.  
The company's handling of the taconite project has come under criticism from Minnesota Representative Tom Anzelc, Dan Kingsley, representative for Local 49 Operating Engineers, and John Drahek, president of the Iron Range and Building Trades. 
Sault This Week is expected to release a report containing allegations and concerns raised by Anzelc, Kingsley and Drahek later this week.  The news source has agreed to hold the report until Kevin Kangas, director of environmental and government affairs for Essar Steel Minnesota, has time to react on behalf of the company to what he claims are "inaccuracies" in the report. (Source: Sault This Week)
Latest in Steel Mills