Steel Products Prices North America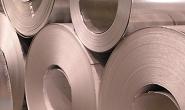 Apparent Steel Supply Up in August
Written by Brett Linton
November 1, 2013
---
Apparent steel supply for August 2013 was up slightly compared to the same month one year ago by 1.62 percent. This is primarily due to higher total imports and higher semi-finished imports for this year. The net trade from imports and exports was a surplus of 1,730,960 net tons in August of this year, up from 1,502,420 NT in the prior year.
When compared to last month when apparent steel supply was at 9,204,650 NT, August supply is moderately higher by 211,723 NT or 2.30 percent. Domestic shipments remained fairly stable from July to August, while total imports increased by 357,862 NT or 14.20 percent. The net amount of trade from imports and exports also increased by 297,760 NT in August, a 20.78 percent increase over July.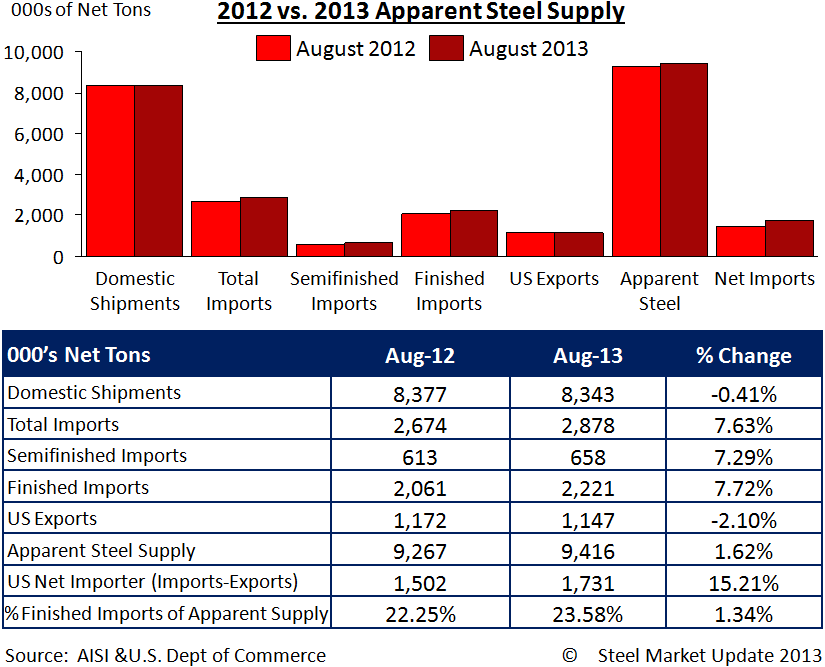 On a year to date basis, the 2013 YTD monthly averages for the items below are in the same general levels from what we were seeing in 2012. They are all above 2010 and 2011 levels with the exception of total U.S. exports.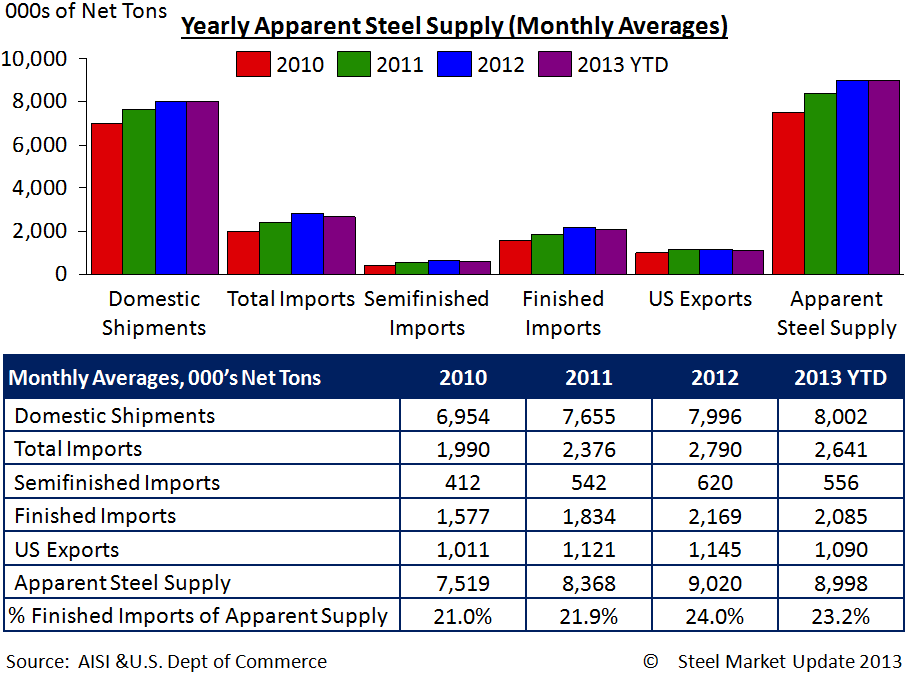 Latest in Steel Products Prices North America