Final Thoughts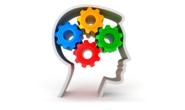 Final Thoughts
Written by John Packard
November 21, 2013
---
I appreciate all of you who took the time to respond to my question regarding CRU and our continuing to publish CRU numbers in our CPI (Comparison Price Indices). There were enough respondents who wanted us to continue so we have bit the bullet and renewed our relationship with CRU for another year.
The majority of our customers have not yet visited and logged into the new website. We will be hounding you to get into the website as your membership is tied to it. Everyone should have received a new user name and password. The password is temporary and the first time you visit the site you will be prompted to change your password.
If you cannot find the email which was sent to you on November 14, 15 or November 17 & 18 with your password please contact our office: info@SteelMarketUpdate.com or by phone: 800-432-3475.
We appreciate all of the comments we have received regarding the new website. Almost all have been positive and those who are in shock that we are making changes seem to be at least willing to give us some time to make it all work. Both your comments and your patience are appreciated.
For those of you who have never met me – I am no longer a spring chicken and some of the technology we have built into this new website escapes my abilities. But, I will say I have learned quite a bit over the past couple years as we thought, developed and built this new website. I had one of our developers in our office this afternoon and we are already talking about what needs to be added to the site (new menu screens, new product categories, expand our Price Estimator, add print function to our interactive graphs and tables). I do hope that you will take a little time and play with the adult toys we have provided and continue to build into the website and our newsletter.
In tonight's newsletter there are a number of articles which are using interactive graphs. These are not visible to those reading the newsletter outside of the website. The ABI article has an interactive graph which shows the billings and inquiries history back to February 1996. For those involved in the OEM HVAC industry – the AHRI shipment data history back to 2008 is included in an interactive graph. Our MoMo article has an interactive graph at the end of the article. The HRC Futures article has interactive graphs for both HRC and BUS (scrap).  
By the way, we have been sharing a couple of these graphs with the public.  So, you can actually see what I am speaking about by going to the Home Page of the website – scroll down to the bottom of the page – in the middle section are two tables – one for HRC and one for BUS forward curves.  If you click on the link at the bottom of the tables you will be taken to another page which explains what they represent and we will have interactive graphs like the ones displayed on tonight's newsletter. You don't even have to log in to see them.
On that same page you will also see a sample of something else we built into the website. To the right of the explanation about HRC Futures we have two modules – one has the links to the other items associated with the Pricing section of our website (login required) and the other has recent articles on HRC published by Steel Market Update. We have the 4 most recent articles on the subject in this module.
As always your business is truly appreciated by all of us here at Steel Market Update.

Latest in Final Thoughts