OEMs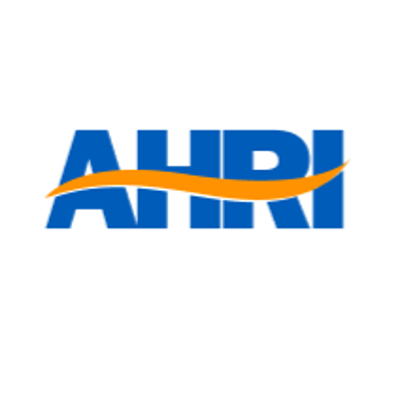 AHRI: Shipments Heated Up in August
Written by Becca Moczygemba
October 16, 2023
---
Heating and cooling equipment shipments in the US ticked up in August, according to newly released data from the Air Conditioning, Heating, and Refrigeration Institute (AHRI).
Shipments in August totaled 1.9 million units, compared to 1.7 million units reported in July. Shipments were up 15% month over month (MoM) but down 2% year over year (YoY).
On a 12-month moving average (12MMA) basis, shipments are down to 1,819,312 units compared to 1,822,557 units the previous month.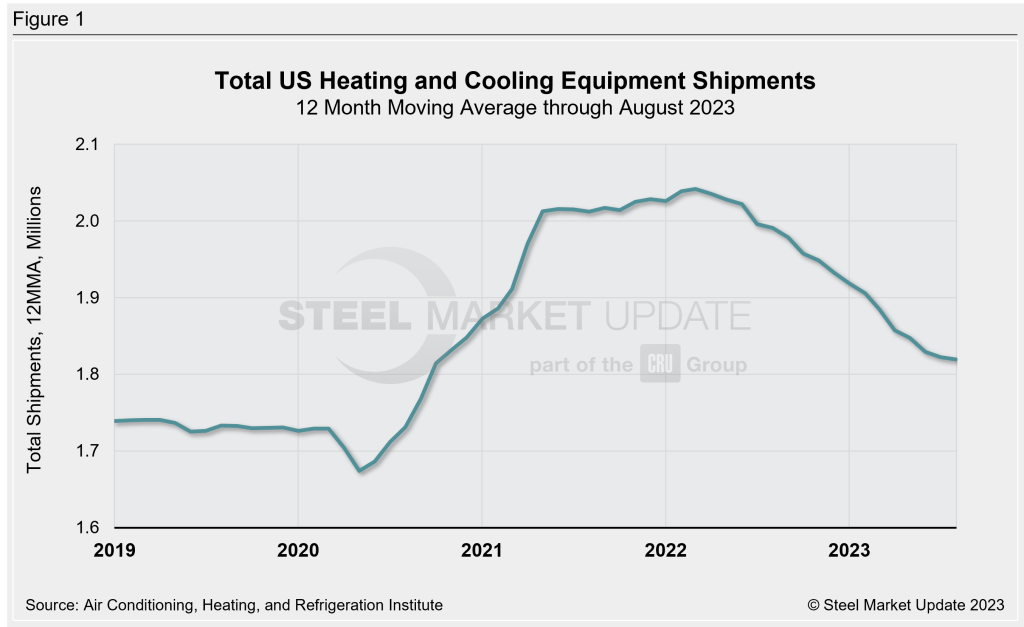 The chart below shows the total heating and cooling shipments on a three-month moving average (3MMA) basis. Shipments fell 5% through August compared to the same period last year. The 3MMA basis has declined every month in 2023, with April seeing the largest decline at 12%.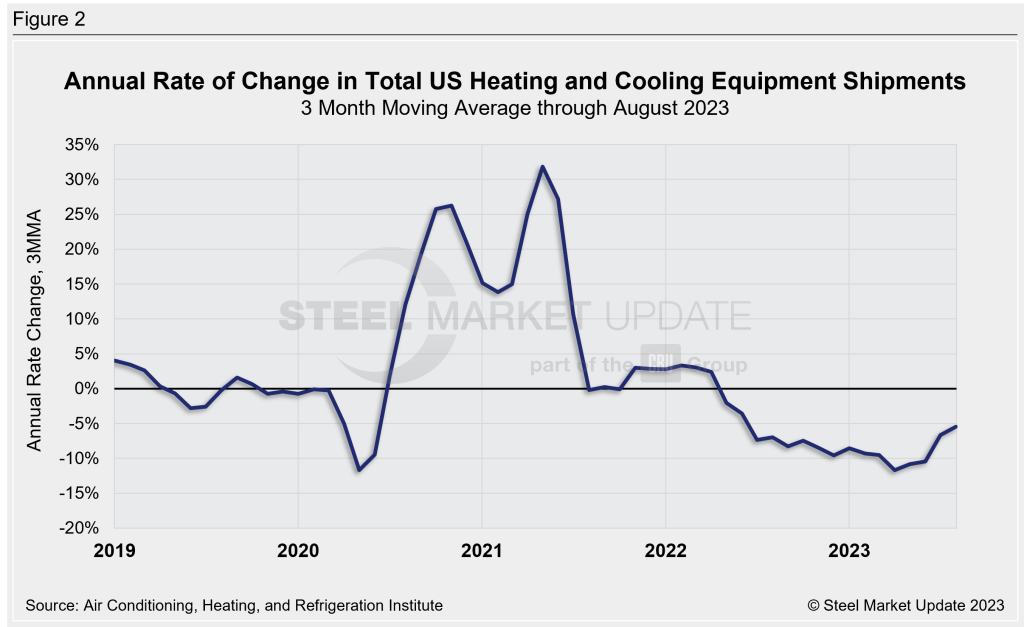 Residential and commercial storage water heater shipments increased by 25% MoM to a combined 791,965 units, and increased 19% YoY from 666,626 units.
August shipments of warm air furnaces totaled 284,373 units, a 33% increase compared to July.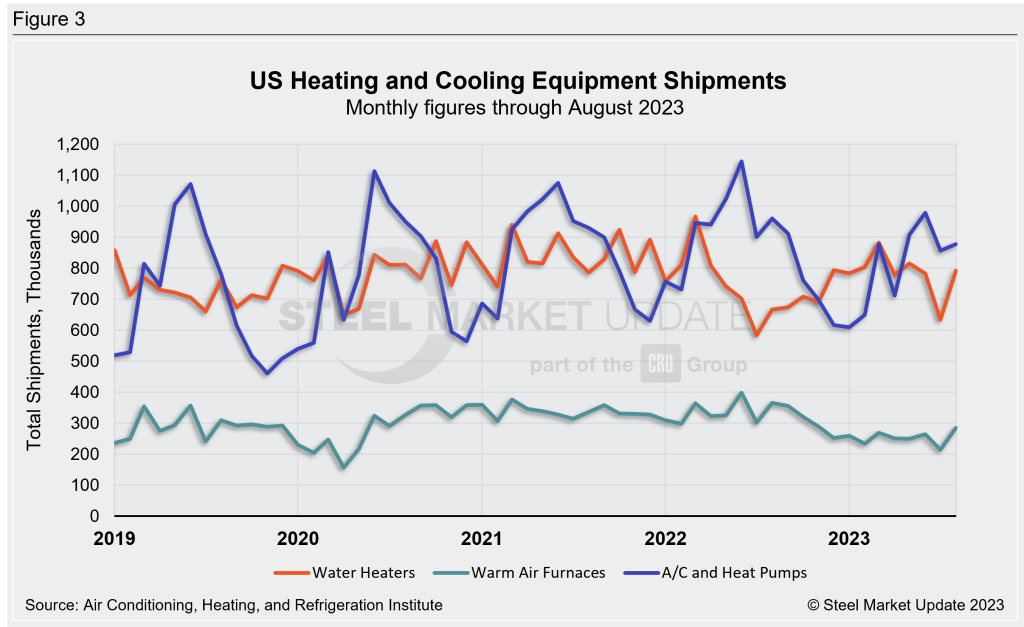 Central air conditioners and air-source heat pump shipments were up 2% MoM and down 9% YoY. A total of 541,108 air conditioner units and 336,092 heat pump units were shipped in August.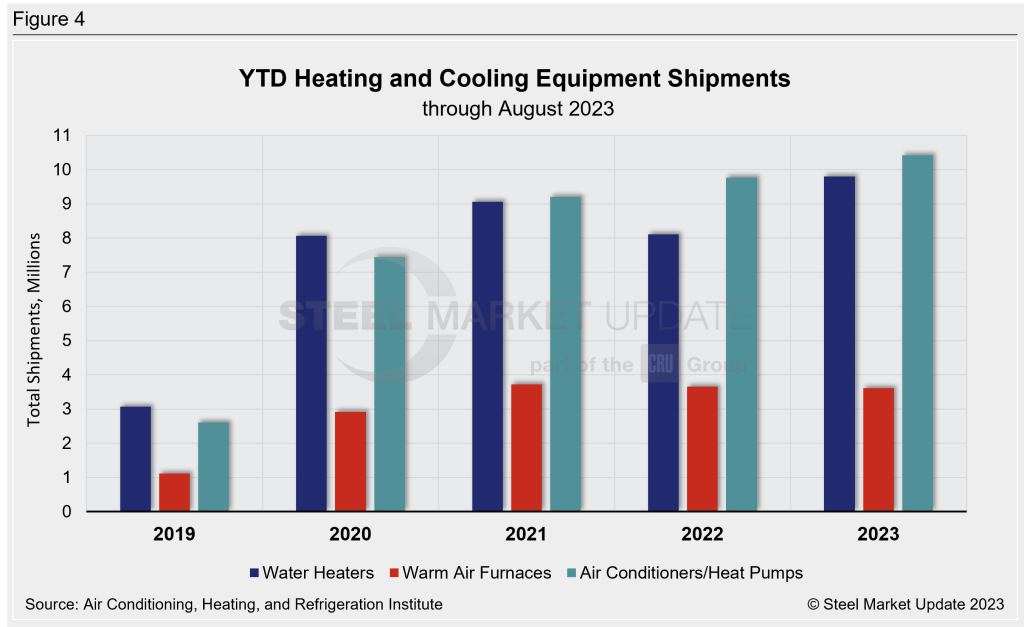 This year has seen more water heater and air conditioner/heat pump units shipped out of any of the last five years. However, the most warm air furnaces were shipped in 2021.
The full press release of this data is available on the AHRI website.
An interactive history of heating and cooling equipment shipment data is available on our website. If you need assistance logging in to or navigating the website, please contact us at info@steelmarketupdate.com.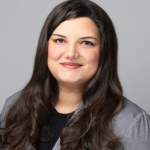 Latest in OEMs