Economy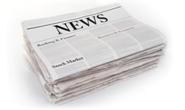 November Consumer Confidence
Written by Peter Wright
November 27, 2013
---
In November consumer confidence declined for the third consecutive month. This was entirely due to the expectations component of the index.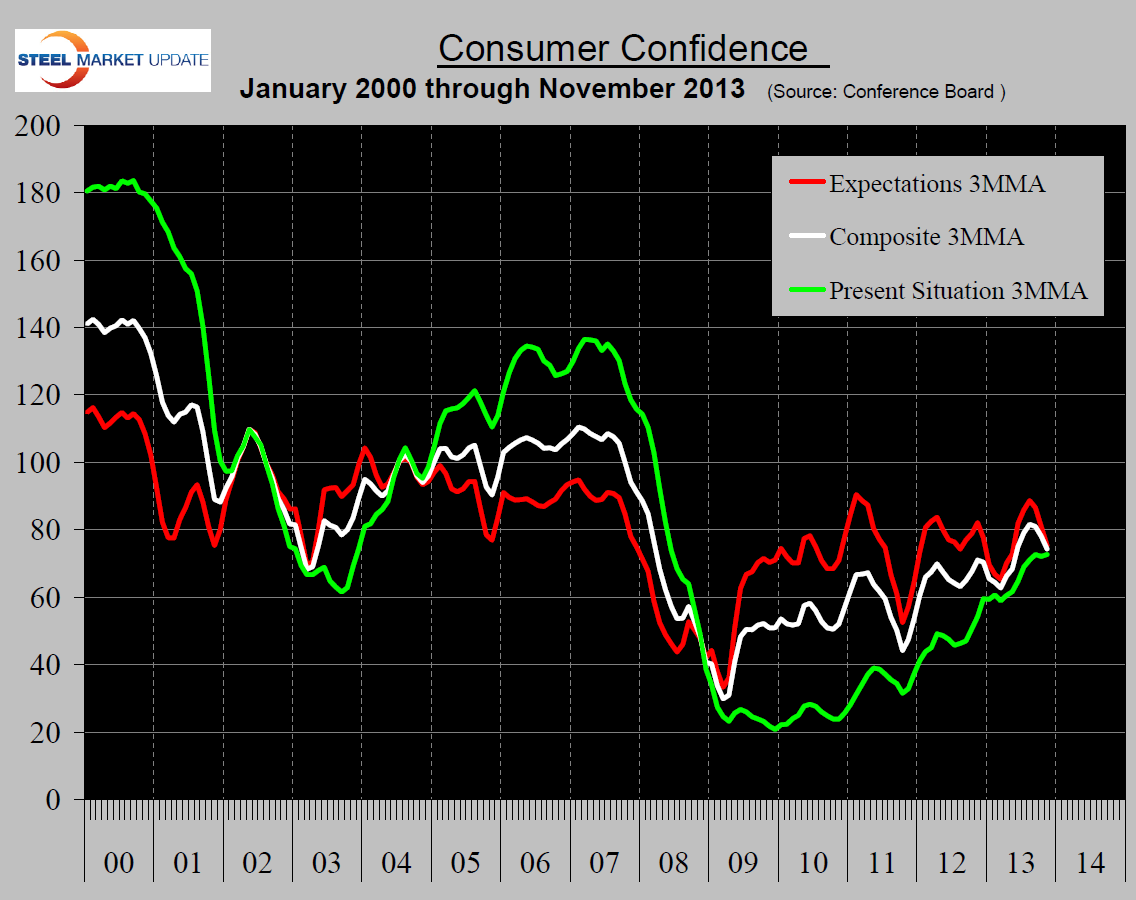 On a three month moving average basis the news looks better (Figure 1). On this basis the present situation component has been little changed for four months but expectations have taken a dive, probably because of continued uncertainty about future government policies regarding the budget and health care. The present situation measure is 18.4 points up on where it was a year ago but expectations are now lower (Table 1).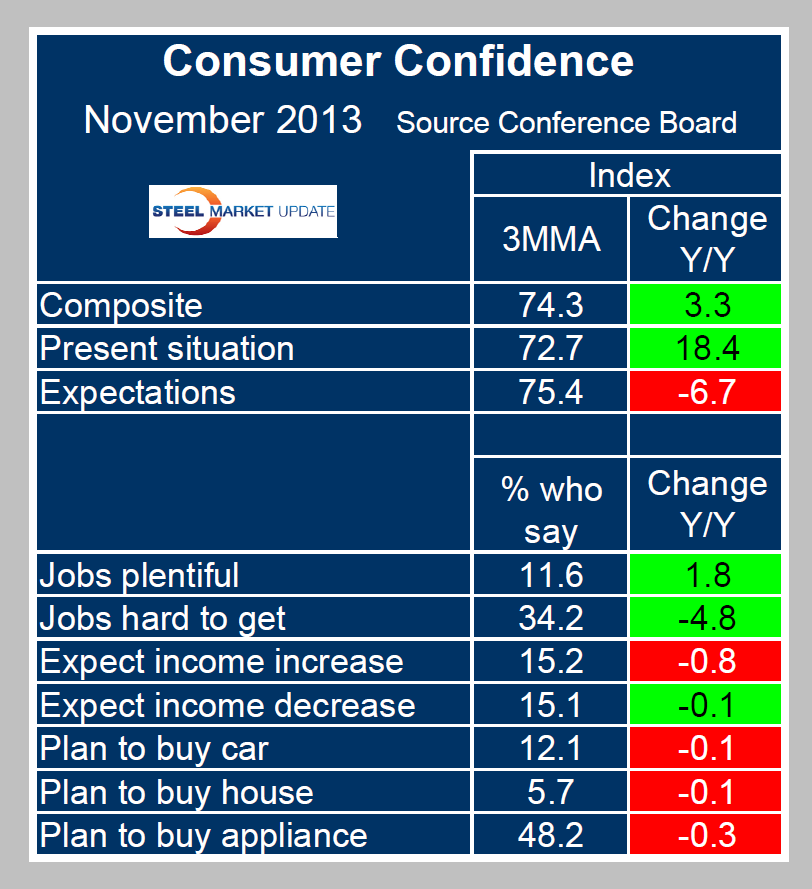 Moody's Economy.com summarized as follows:
"In line with other consumer confidence measures, buyers exhibited less enthusiasm in November. This was against expectations for shoppers to reclaim some of the gusto lost in October's government shutdown. The drop in sentiment was spurred by more dour assessments of current conditions, though pessimism over the future played the biggest role in the decline. Of note is buyers' expectation that the jobs recovery will tread water over the next six months, holding incomes in place. However, on the bright side, the labor market differential (the share of respondents who say jobs are plentiful minus those who feel they're hard to get) narrowed to 22.2, meaning the jobless rate may have ticked lower this month.
Consumer fundamentals remain mixed. On the bright side, households have deleveraged aggressively over the past few years, bringing their debt-service ratio to multidecade lows. Further, the share of delinquent credit balances is at a six-year low, with far fewer mortgage delinquencies than in the midst of the recession. Also supporting shoppers is the housing recovery, which is making homeowners feel wealthier as real estate prices rise.
Still, the jobs recovery has been only moderate, and millions of people remain unemployed with millions of others waiting on the sidelines to re-enter the job market as it thaws out. With nearly three unemployed workers for every job opening, there is little incentive for employers to ratchet up worker pay. Buyers are earmarking cash to pay down debts and average earnings are stuck in a rut, so it's little surprise that consumer spending growth has slowed from earlier in the recovery."
The official Conference Board news release reads as follows:
The Conference Board Consumer Confidence Index, which had decreased sharply in October, declined again in November. The Index now stands at 70.4 (1985=100), down from 72.4 in October. The Present Situation Index edged down to 72.0 from 72.6. The Expectations Index declined to 69.3 from 72.2 last month. The monthly Consumer Confidence Survey, based on a probability-design random sample, is conducted for The Conference Board by Nielsen, a leading global provider of information and analytics around what consumers buy and watch. The cutoff date for the preliminary results was November 15.
Said Lynn Franco, Director of Economic Indicators at The Conference Board: "Consumer confidence declined moderately in November after sharply declining in October. Sentiment regarding current conditions was mixed, with consumers saying the job market had strengthened, while economic conditions had slowed. However, these sentiments did not carry over into the short-term outlook. When looking ahead six months, consumers expressed greater concern about future job and earning prospects, but remain neutral about economic conditions. All in all, with such uncertainty prevailing, this could be a challenging holiday season for retailers."
Consumers' assessment of overall current conditions decreased slightly. Those claiming business conditions are "good" edged up to 19.9 percent from 19.5 percent, while those claiming business conditions are "bad" increased to 25.2 percent from 23.0 percent. Consumers' appraisal of the job market was little changed. Those saying jobs are "plentiful" ticked up to 11.8 percent from 11.6 percent, while those saying jobs are "hard to get" decreased slightly to 34.0 percent from 34.9 percent.
Consumers' expectations, which had decreased sharply in October, declined further in November. Those expecting business conditions to improve over the next six months increased slightly to 16.6 percent from 16.0 percent, while those expecting business conditions to worsen decreased to 16.8 percent from 17.5 percent. However, consumers' outlook for the labor market was more pessimistic. Those anticipating more jobs in the months ahead fell to 12.7 percent from 16.0 percent, but those anticipating fewer jobs also decreased to 21.7 percent from 22.6 percent. The proportion of consumers expecting their incomes to increase declined to 14.9 percent from 15.7 percent. Those expecting a decrease in their incomes rose slightly to 15.9 percent from 15.5 percent. (Source: The Conference Board)

Latest in Economy