Steel Products Prices North America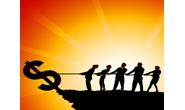 Buyers Preparing for Next Round of Flat Rolled Price Increases
Written by John Packard
December 8, 2013
---
Steel buyers are bracing for a new round of flat rolled price increases according to steel buyers and executives as well as the results of our most recent Steel Market Update (SMU) market analysis of the flat rolled steel market which we conducted this past week.
"It's time to raise the price of flat rolled steel again," the president of a Midwest service center told us late on Friday, "The lead times are moving out over the past couple of days with galvanized out to February." This executive then went on and said, "I am dumbfounded by what is going on. It is what it is. The economy is stronger than what we thought it was going to be a month ago."
The improvement in demand was confirmed by the Steel Market Update flat rolled market analysis conducted this past week. We found the percentage of manufacturers reporting demand as either increasing substantially or marginally was 28 percent  in October, 30 percent in early November and as of last week had improved to 38 percent.  (This data and much of our analysis from this past week is available to our Premium Level members.)
Steel Market Update (SMU) was speaking with the head of commercial for one of the flat rolled steel mills late last week. When asked about how this mill saw the future of the steel industry we were told, "I haven't been this optimistic in years." The mill executive then went on to note that business was "well enough" and they felt they were in for a good year next year – especially during the second half 2014.
"After a first Quarter adjustment [due to the influx of foreign steel] it will be a pretty interesting year next year." He went on to tell us that with the purchase of ThyssenKrupp Steel USA by ArcelorMittal and NSSMC changes the competitive landscape. "There is no RG Steel around anymore."
He went on and told SMU that in his opinion, "More dumping suits on imports are coming." In his view the OCTG and rebar trade cases were the test cases for the domestic steel industry. If they are allowed to continue (and right now they are moving forward) and should the steel mills prevail (with questionable merit in his opinion) then Katie bar the door on flat rolled coated and perhaps other products.
Dumping suits are not the only thing coming according to this mill executive. He fully expects the domestic mills to announce a new round of increases as soon as scrap settles (which at the moment looks like it will be higher by $10-$20 on prime grades and $20-$40 on shredded scrap).
In early November, AK Steel and Severstal both announced relatively modest $20 to $30 per ton price increases which a number of the domestic mills resisted following. With ferrous scrap prices having increased both in November and December and projections for a tight scrap market due to limited inflows north and east coast due to winter weather, the expectation is for prices to rise further.
From the mill perspective, they have to watch not only their steelmaking inputs costs but also the foreign markets and pricing of imported steel. The mills want to limit the spread between domestic and foreign prices so as to not open the market up to a flood of imports. Our opinion has been that was the reason why some of the domestic mills have chosen to wait to announce new rounds of increases.
Timna Tanners, metals and mining analyst for Bank or America Merrill Lynch Research put out a note to her customers on Saturday which addressed the issue of foreign imports and their potential impact on domestic pricing, "Certainly U.S. steel price can sustain a premium to global levels in the short term, but history shows the duration is always limited. Imports had been benign ytd and buyers thought prices would ease, yet as capacity was slow to restart and annual contract negotiations have become strained by new pricing frameworks, interest seems to be on the rise. Importers tell us they have become much busier in the past month. This already seems to have tempered mill pricing, as the last price hike was more tentative and in line with scrap prices at $30/t. We plan to watch Nov. licensing data and maintain a dialogue with importers to monitor this important trend. "
However, with lead times starting to show some movement (due to lead times moving into 1Q as well as the conclusion of a large number of contract negotiations over the past 30 days) and input costs rising in the form of scrap, the mills may not have an option but to make a move on spot flat rolled pricing – and probably sooner rather than later.
Not everyone thinks prices will rise from here. A number of buyers communicated with SMU over the weekend and informed us that the mill order books are not as strong as some are making you believe. This is especially true of the conversion mills (coating mills) according to our sources. We were also told that one Midwest mill still has hot rolled availability in December.
The talk about a price increase coming is just that – talk. We spoke with a couple of mills late last week and over the weekend who anticipate a price increase – but they are not going to take the lead. You may also remember we had one mill tell us early last week that talk of a price increase was "wishful thinking."
Our opinion is for the mills to make another run at $700+ hot rolled ($40.00/cwt+ cold rolled & coated base prices). We will see what happens as the week progresses

Latest in Steel Products Prices North America