Steel Products Prices North America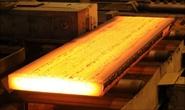 Imports by Product, Port & Country: Slabs
Written by John Packard
March 13, 2014
---
Our Premium Level members have access to a special report we create from various data points and end up with import data by product, by port of arrival (USA) and by country of origin. Prior to this month we were keeping tabs on hot rolled imports, cold rolled imports, galvanized imports and Galvalume (other metallic) imports. This proprietary report is an excellent way of keeping track of imports – exactly where they are arriving and, in some cases, to whom (the to whom is based on market knowledge and is not identified in the report – a good example would be semi-finished going into the Port of Mobile – we can make an educated guess that the slabs are meant for the former ThyssenKrupp Steel USA Calvert steel rolling mill).
We expanded the products we are reviewing to include semi-finished. So, for our Premium Level members we are now producing imports by port and country on hot rolled, cold rolled, galvanized, Galvalume (other metallic) and now semi-finished.
As we move into future months we will begin adding more products. The next product schedule to added will be coiled plate.
January 2014 Slab Imports by Port & Country
SMU wanted to provide a peak to our Executive Level members what we are doing with the numbers and how you might find it helpful to upgrade one of your accounts to our Premium services in order to get access to better data regarding imported steels.
During the month of January the U.S. received a total of 659,073 net tons of slabs. The Port of Mobile received the most tons with 275,968 from two suppliers. Brazil (which we will assume is coming from CSA) shipped 158,454 net tons and Russia shipped 117,514 net tons.
One of the assumptions SMU made by reviewing this data is the Russian slabs are most likely a result of the CSA mill losing a blast furnace last year which prompted ThyssenKrupp Steel USA to source outside of Brazil. It will be interesting to see if the Russian slab shipments continue in the coming months.
We saw the Port of Los Angeles receive 139,773 tons of foreign slabs. Again, they were from two countries of origin – Brazil (most likely CSA again as SMU understands they have a supply agreement with California Steel) at 60,824 tons and Japan (which owns half of CSI) with 78,949 tons.
There is more data which comes with this newest report which you might find of interest. If you would like to learn more about our Premium Level service, please feel free to contact our office at: 800-432-3475.

Latest in Steel Products Prices North America