Steel Products Prices North America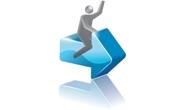 Flat Rolled Steel Prices Moving
Written by John Packard
July 15, 2014
---
Severstal NA has been actively informing their customers that they want hot rolled spot base prices to $700 per ton ($35.00/cwt) and cold rolled and coated to $820 per ton ($41.00/cwt). Other mills are mulling a move and we expect price announcements to be imminent. Whether specific base prices are announced or the mills go for something similar to US Steel's announcement from June 30th (or a combination of both) the handwriting appears to be on the wall that something is coming. The question really is whether the mills will put something in writing or just inform their customers verbally.
U.S. Steel, just prior to the 4th July weekend, announced a flat rolled price increase of $25 per ton. Since then the market had been quietly treading sideways. As the long holiday weekend concluded we started to see firming at the low end of the price range.
We now have hot rolled pricing at $660 per ton as the low end of our range and we are showing a very tight range with $680 per ton at the top end as steel buyers wait to see if the steel mills move in tandem to take numbers up to or above the $680 per ton mark.
SMU had an interesting conversation with one of the steel analysts this morning. We were discussing the capacity utilization rates and lead times and the analyst made the comment, "Pricing power makes sense because the mills can't actually run what they say they can." The most recent weekly raw steel production capacity utilization rate was 79.1 percent with 1.9 million tons produced. This data is based on only half of the producing mills providing steelmaking data to the AISI. The belief is that the actual flat rolled run rate is much higher due to capacity constraints that appear are now built into the system.
Secondly, we are hearing from a large portion of steel buyers with whom we communicate with on a regular basis that demand for flat rolled steel products is robust. "Market is strong," is what one Midwest service center executive told us today. "Demand continues to be steady and upward." This executive provided some color on what they have been seeing out of their mill suppliers this week when he told us, "Mills definitely are standing a little taller and trying to reach their target prices with little negotiation. Not sure of transaction volume post Friday, but there were a few more discussions prior to then. However, even then, negotiations slowed in anticipation of the OCTG ruling. It seems like $34 is the asking price. Other than some freight concessions, [there is] not a lot of play right now."
We spoke with a couple of steel mills today. One was focused on the expectation that the big mills would file dumping cases on coated steels by the end of this week.  When asked if prices were up this week one mill told us, "Only with the guys who are of the opinion that trade cases come out on Friday. Those guys are paying $20 more no questions asked. The skeptics fight a lot harder." He went on to say that those who don't buy today may regret it next week should there actually be a flat rolled dumping suits filed on cold rolled and coated, "The skeptics are probably missing out on a good deal."
A second mill told SMU that they were just about to close their order book for the month of August. "We will keep pricing where we have been and then wait to see what September brings."
On the east coast we heard from a service center executive, "Not much has changed on the east coast horizon. The foreign is still being offered at pricing of $680-$700/ton for cold rolled and coated is coming in at the same base number [$34.00/cwt-$35.00/cwt which is $80-$100 per ton below domestic base pricing]. Hot rolled is much tighter from the foreigners…The foreign pricing puts the domestic mills at a great disadvantage, unless you cannot live with foreign lead-times. China and India are the most active…."
Another service center in the Midwest told us, "Market is letting out a sigh of relief and also I believe breathing in some enthusiasm . The OTCG ruling should be a helpful component in keeping $$ up at least physiologically. Let's see what pans out in the coming months with lead times based on the hopeful insurgence of new HR biz."
The market is on the edge of its proverbial seat as both buyers and sellers wait to see if the mills will push prices higher this week and, at the same time the light gauge flat rolled market is holding its breath to see if dumping suits get filed.
Stay tuned.

Latest in Steel Products Prices North America