Steel Mills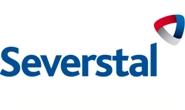 Severstal Commercial Team to Operate as Normal
Written by Brett Linton
July 24, 2014
---
Following the announcement of the sale of Severstal NA to AK Steel and Steel Dynamics, Severstal sent out a letter on Wednesday evening explaining the sale to their customers with assurance that the two mills would continue to run as scheduled over the next few months. A copy of the letter is below:
Dear customer,
On Monday Severstal agreed to sell our two steel mills in North America – Dearborn and Columbus – separately to AK Steel and Steel Dynamics. We expect the sale to close within the next few months.
We are very proud of what Severstal North America has become over the past 10 years. Severstal has invested billions of dollars in our mills, and our people have worked hard to improve our performance as a business. Hopefully you have seen tangible benefit from our improvement in cost, quality, delivery, and customer service.
Now the future of these two mills looks brighter than ever. Both AK Steel and Steel Dynamics bring deep operational and commercial knowhow, and each asset is a fitting complement to their existing operational footprints and market presence. I am confident that in their hands, your experience as a customer will become even better than it is today.
I want to assure you that we will keep "business as usual" as much as possible until the sale is complete. We are still making and shipping steel 24 hours a day, 7 days a week. Our commercial team remained remarkably focused on keeping the business on track even as we went through the sale process over the past six months, and we will not be distracted from our commitment to serve you during this time of change. It is important to note that we will continue to operate the two mills as one company until they are officially sold. We are also still very much open to discussing your long-term needs.
It isn't goodbye for us yet at Severstal North America, but I would like to take this opportunity to convey our sincere gratitude for your business. It is clear to me that the strength of our business arises from the personal relationships we have with you, and these relationships will continue no matter the name on the door.
The letter was signed by Sachin Shivaram, Vice President of Commercial.

Latest in Steel Mills