Steel Mills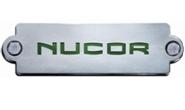 Nucor Continues Battle Against Big River Steel
Written by Sandy Williams
August 12, 2014
---
Nucor Corp. is continuing its legal battle to prevent the construction of neighboring competitor Big River Steel.
The company has filed another environmental complaint on August 7 in the US District Court in Jonesboro, Arkansas, claiming emissions from the planned mill would harm the air quality in Mississippi County.
Previous legal attempts by Nucor to block approval of Big River's air quality permit were unsuccessful. The lawsuit filed on August 7 seeks to prevent construction of Big River Steel, set to break ground in September, based on allegations that it is in violation of the Clean Air Act regulations.
Mark Bula, Chief Commercial Officer at Big River Steel commented to SMU, "We have a valid permit and continue to build our steel mill." He added, "We have been moving dirt for over two weeks."
Big River Steel founder John Correnti said Nucor "should be ashamed of themselves."
"This is a citizen's action suit. I don't know how we can be accused of polluting when we're two years from producing our first ton of steel," said Correnti in a comment in the Blytheville Courier News. "I feel sorry for (Nucor-Yamato Steel), because they've had a good name in this community for 30 years, and now it's being dragged through the mud. We have a valid construction permit and it's been verified three times."
In May, Nucor announced it would continue the fight against development of Big River Steel. At that time, Keith Prevost of Nucor-Yamato Steel defended the legal action with the following statement:
"Nucor Steel Arkansas and Nucor-Yamato Steel continue to believe that the air permit issued to Big River Steel LLC does not meet the requirements of applicable state and federal law, and that permitting for the Big River facility will be detrimental to the existing steelmaking operations in Mississippi County," Prevost said. "Given these circumstances, we intend to make our case in both federal court and through the state appellate court process, and we look forward to a final disposition of this matter."

Latest in Steel Mills