SMU Data and Models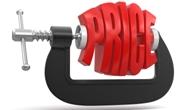 Steel Mill Negotiations: Make Us an Offer…
Written by John Packard
January 22, 2015
---
According to the respondents to this week's flat rolled steel market survey, the domestic steel mills are willing to negotiate prices on new orders for all flat rolled steel products.
As you can see by the graphic below, ever since the beginning of the 4th Quarter 2014 the domestic steel mills have been willing to discuss base price levels with their customers on hot rolled, cold rolled, galvanized and Galvalume steels. One of the main reasons for the mill position is the short lead times they have on all products (see lead time article in this issue of SMU). The more limited the mill order books the more anxious they are to fill them.
Our survey results are showing the response percentage indicating the mills as willing to negotiate pricing has been increasing since the beginning of December and are almost at 100 percent levels on all products in both the early January and this week's survey results.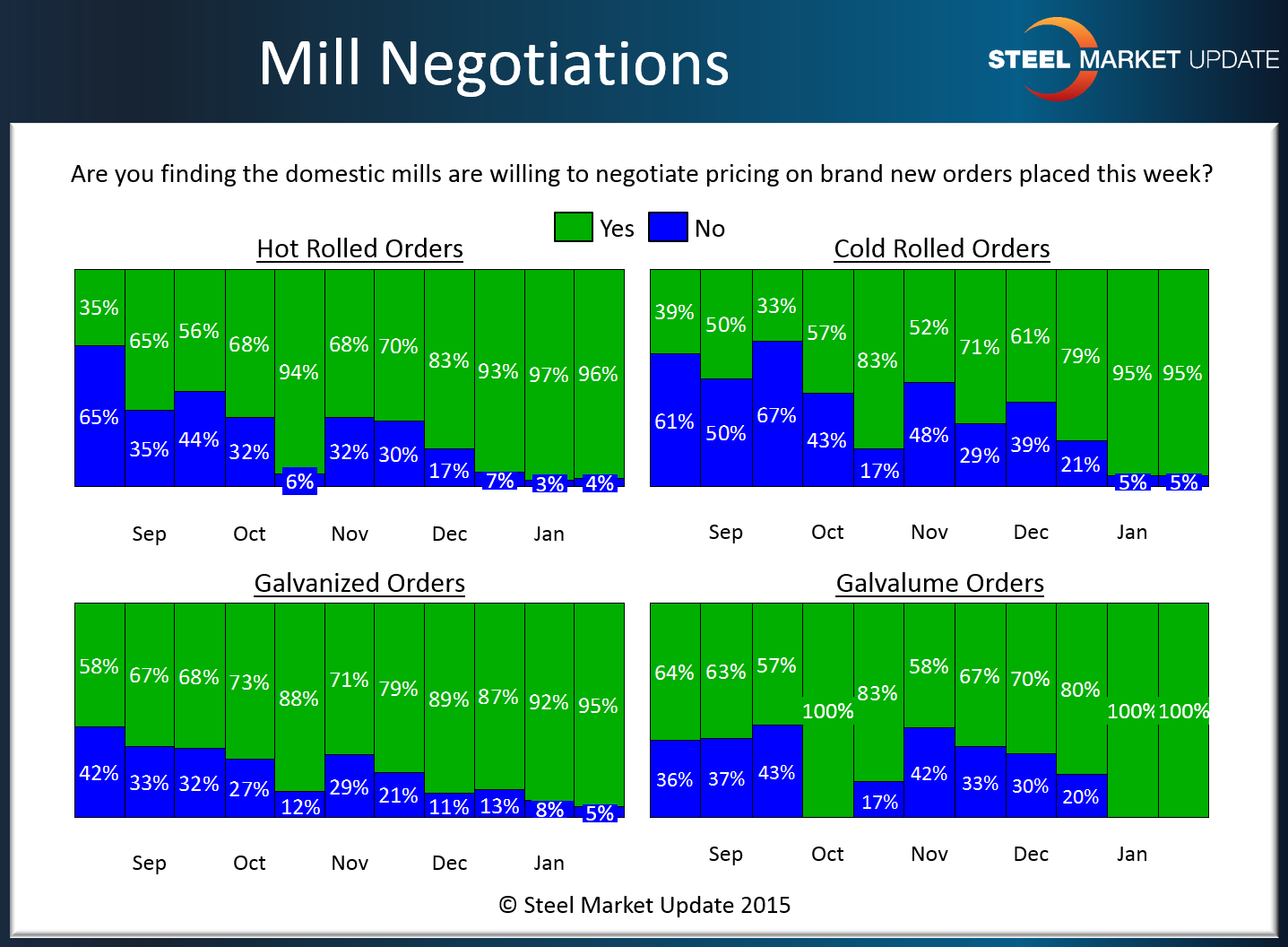 Latest in SMU Data and Models