Economy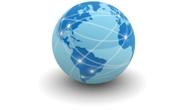 Global PMI Rises Slightly in February
Written by Sandy Williams
March 3, 2015
---
Twenty-seven months of consecutive global manufacturing growth was marked by the JP Morgan Global PMI in February. The headline index rose to 52.0 from 51.7 in January.
The United States continued to be the prime driver of global growth with the Markit U.S. PMI increasing to 55.1 from 53.9 in January. Mexico showed strong growth as well, expanding for the seventeenth month. Canada manufacturing activity fell into contraction for the first time in two years as orders dwindled from the oil and gas sector.
Mild growth was indicated by PMI's from China, Japan, South Korea, Taiwan, India and Vietnam. Brazil, Turkey, Russia and Indonesia manufacturing conditions deteriorated in February.
Commenting on the survey, David Hensley, Director of Global Economics Coordination at JP Morgan, said:
"Global manufacturing production continued to rise at a pace of around 4% SAAR in February, continuing its run above of growth above its long-run potential. Other key measures from the survey also made steady progress, with employment and new orders both expanding at rates similar to those registered around the turn of the year. Price pressures remain on the downside, but to a lesser extent than in January."
Manufacturing stagnated in the Eurozone in February. The Markit Eurozone Manufacturing PMI was unchanged at 51.0. A moderate increase in new orders was noted but total production expanded at the same rate as the prior month. Domestic demand remained subdued but was somewhat offset by growing export demand. Low oil prices contributed to continued price pressure with average purchase price and input costs both declining.
Eurozone bright spots were Ireland and Spain. The Irish PMI was at its highest level in 15 years with accelerated growth in new orders, production and employment. Output slowed slightly in Spain in February but new orders continued to grow along with employment levels. Manufacturing also strengthened in Italy, Germany and the Netherlands.
The index readings for Austria and Greece were in contraction at 48.7 and 48.4, respectively. France fell to the bottom of the Eurozone PMI rankings at 47.6
"The eurozone manufacturing sector barely expanded in February, highlighting the malaise that still hangs over the region's goods-producing economy as a whole. However, beneath the disappointing headline figure, different parts of the manufacturing economy are clearly moving at very different speeds, ranging from a Celtic boom to a Gallic slump," commented Chris Williamson, Chief Economist at Markit. "Coming months will hopefully see all countries' manufacturing sectors pick up speed, as business and consumer confidence is buoyed by ECB stimulus. The recent fall in the euro should also provide a noticeable stimulant to export sales.
China manufacturing picked up in February with output and new orders expanding at faster rates. New exports orders declined for the first time since April 2014. Input prices fell sharply as a result of lower oil and fuel costs, contributing to strong drop in output prices. The HSBC PMI for February was 50.7, up from 49.7 in January. Deflationary pressure persists as evidenced by noticeable reductions in input and output prices.
"China's manufacturing sector saw an improvement in overall operating conditions in February, with companies registering the strongest expansion of output since last summer while total new business also rose at a faster rate," commented Annabel Fiddes, Economist at Markit. "However, the renewed fall in new export orders suggests that foreign demand has weakened, while manufacturers continued to cut their staff numbers (albeit fractionally). Meanwhile, marked reductions in both input and output prices indicated that deflationary pressures persist."
Japan showed moderate improvement in February with the PMI falling slightly to 51.6 from 52.2 in January. Output and new orders both rose at a faster pace. On the positive side, the decreased yen/dollar rate boosted exports. Increased shipments were noted to Korea and China. On the negative side, it impacted purchasing costs as raw material prices rose steeply. Output charges declined for the first time since August 2014.
South Korea manufacturing production rose at its quickest pace since April 2013 due to a moderate increase in domestic new orders. Export orders also rose but only slightly. Input and output prices fell as a consequence of lower raw material costs, in particular oil. The headline PMI for South Korea remained unchanged at 51.1 for the month.
Russia remained in contraction for the third consecutive month. The HSBC Russia Manufacturing PMI rose slightly to 49.7 from 47.6. New orders rose for the first time in three months although only marginally. Domestic demand outpaced new export business which declined for the eighteenth month in a row. Upward pressure on input prices was attributed to the weak ruble which forced a substantial increase in output prices. Manufacturing employment levels dropped for the twelfth month in a row for the longest run of decline in the survey's history.
In North America, Canada had a bad month in February, ending 21 months of expansion. The RBC PMI slipped into contraction from 51.0 the previous month to 48.7. Production output was at its lowest level since April 2013. New orders and new export sales both decreased during the month.
Cheryl Paradowski, president and chief executive officer, Supply Chain Management Association, commented, "Weaker oil-related investment spending resulted in the first overall drop in new orders for almost two years, with Alberta & British Columbia the worst performing region in terms of new business inflows and employment trends. However, looking ahead, the weaker exchange rate and improving conditions in the U.S. economy should provide an appreciable tailwind to growth within the Canadian manufacturing sector."
Mexico manufacturing expansion slowed from January but showed strong increases in production and new business volumes. The HSBC Mexico Manufacturing PMI registered 54.4 in February, down from 56.6 in January. New export orders increased slightly faster in February partly due to a favorable exchange rate. Employment levels rose along with optimism for future business activity. Input costs increased for the third month as manufacturers paid more for imported raw materials due to the depreciated peso. Output charges increased at the fastest pace in three years.

Latest in Economy