Steel Mills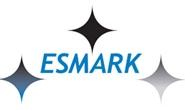 Esmark Files Lawsuit Concerning Bid for Serbian Mill
Written by Sandy Williams
March 5, 2015
---
Esmark Europe has filed a lawsuit in U.S. District Court against Slovakian businessman Peter Kamaras for attempting to undermine Esmark Europe's bid for Zelezara Smederevo Steel Works.
Esmark asserts that Kasmaras aligned himself as an investor and agent with Esmark Europe to gain inside information while simultaneously undermining Esmarks' bid to privatize Zelezara Smederevo for his own personal gains.
A press release from Esmark states:
"The complaint alleges that Kamaras knew his companies had been supplying Zelezara Smederevo Steelworks with sub-standard iron ore and other materials at above-market prices, and such pricing practices and deceit regarding the quality and content of the materials were not part of Esmark Europe's plan to revitalize the Zelezara Smederevo Steelworks. Kamaras sabotaged Esmark Europe's bid because his over-priced raw material arrangements with the mill were in jeopardy if Esmark Europe was the successful bidder."
According to court documents filed by Esmark, "Kamaras could not permit this to happen. He disclosed to a member of the investor group in no uncertain terms: 'If [Esmark Europe's deal] goes through and I don't deliver ore I am [expletive deleted].'"
According to Esmark, Kamaras devised a secret so-called "Plan B" which resulted in the termination of negotiations with the Serbian government and opened the way for Kamaras' own management team to profit through his favorable iron ore arrangement. He also encouraged members of the Privatization Commission to vote against Esmark Europe's bid.
Esmark is seeking more than $100 million in damages, plus punitive damages.
Esmark's interest in the Serbian-owned steel mill has not waned despite the intrigue behind its recent bid attempt. The company is seeking an agreement to manage Zelezara Smederevo while continuing to work out a deal to purchase it by 2016.
"As we stated at the conclusion of the negotiations in Pittsburgh last month, we remain committed to moving forward with the Republic of Serbia, and Esmark is fully prepared to enter into a management service agreement to revitalize Zelezara Smederevo, with the ultimate goal to acquire the facilities on or before Jan. 1, 2016," said Esmark Chairman and CEO James P. Bouchard in a statement.
Esmark withdrew its bid in February after the Serbian government changed financial terms and provisions and a definitive agreement could not be reached.
The Serbian government said it would seek a management team to revitalize the financially troubled mill and preserve its 5000 jobs. Esmark says it is willing to commit its management team to the plant for an extended period of months under Serbian ownership while working towards a 2016 purchase.
"Esmark incurred more than $3 million (USD) in due diligence and business planning expenses at no cost to the Serbian government during this process, as well as placing our expert management team on the ground in Zelezara and activating our global raw materials procurement and commercial sales operations. Together with our global network of European, Asian and North American steel partners, we're confident that no other potential third-party partner or company understands these steel-making assets or how to manage them better than we do."
Previously, Serbian Prime Minister Aleksandar Vucic announced plans to restart the mill's second blast furnace by the end of 2015 to increase production.

Latest in Steel Mills