Steel Mills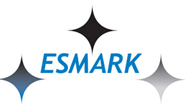 Esmark Makes Cash Offer for U.S. Steel
Written by Ethan Bernard
August 14, 2023
---
Esmark Inc. announced on Monday a voluntary public cash and exchange offer for all issued and outstanding shares in U.S. Steel of $35 per share.
The diversified holding company and parent company of Esmark Steel Group said the initial offer period runs from Aug. 14 to Nov. 30, and may be extended. Completion of the offer is expected in Q4'23, Esmark said, subject to regulatory and antitrust clearances. 
"With more than 40 years of steel industry experience, and as a former executive and statutory representative of U.S. Steel, I have significant intimacy with the steel business in the US and around the globe," James P. Bouchard, chairman a CEO of Esmark Inc., said in a press release.
"This is an exciting time as the entire American steel industry is restructuring, and with Esmark's long-standing history of excellence, we are anxious to continue to grow and we're well positioned to come in and operate," Bouchard added.
Recall that U.S. Steel announced on Sunday that it has started a formal process to review multiple unsolicited offers for the company. A Cleveland-Cliffs offer, valued at ~$10 billion, was rejected, but U.S. Steel president and CEO David Burritt has left the door open to further talks.
When asked about the offer, a spokesperson for U.S. Steel told SMU in an email on Monday that "the strategic review process announced yesterday is ongoing."
Before founding Esmark, Bouchard was VP-Commercial for U.S. Steel in Europe, living in Kosice, Slovak Republic, according to the release. He was a member of the executive team U.S. Steel sent to Kosice after buying the Slovakian National Steel Co.
The Kosice operation became the most profitable steel asset owned by U.S. Steel at that time, the release said.
Esmark Steel Group, a wholly owned subsidiary of Esmark Inc., is a processor and distributor of value-added flat-rolled steel and the third-largest US producer of tin-plate steel, according to the release.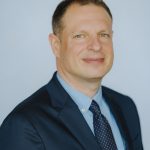 Latest in Steel Mills