Steel Mills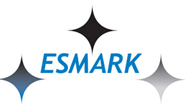 Esmark Steps Back From Offer for U.S. Steel
Written by Ethan Bernard
August 24, 2023
---
Esmark has withdrawn its bid for U.S. Steel.
The Sewickley, Pa.-based company said it "respects the position of the United Steelworkers (USW), which is supporting Cleveland-Cliffs' offer for U.S. Steel."
"The U.S. Steel board must go through their process that they previously announced," Jim Bouchard, Esmark's chairman and CEO, said in a statement on Wednesday.
"We wish them the best during this process, and we will evaluate any opportunities in connection with that process, subject to support from the USW," he added.
Recall that the union has transferred to Cliffs its right to bid on the sale of U.S. Steel.
Esmark had made an offer of $35 per share, valued at $7.8 billion, on Monday, Aug. 14.
Esmark Steel Group, a wholly owned subsidiary of Esmark Inc., is a processor and distributor of value-added flat-rolled steel and a producer of tin-plate steel.
Talks between U.S. Steel and Cleveland-Cliffs remain ongoing after U.S. Steel rejected Cliffs' initial bid.
Latest in Steel Mills