SMU Data and Models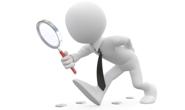 Steel Mill Flat Rolled Lead Times Remain Short
Written by John Packard
March 8, 2015
---
Lead times on flat rolled products remained less than stellar based on the results of our last flat rolled steel market analysis conducted this past week. The respondents to our steel survey pegged hot rolled lead times as averaging 2.92 weeks, statistically unchanged from what we saw as an average during the middle of February. Hot rolled lead times continue to be 1 week shorter than what we were seeing at the beginning of March 2014. As you can see by the graphic below, hot rolled lead times peaked at 5.5 weeks back in April 2014 and have been weakening (getting shorter) ever since.
Cold rolled lead times, much like hot rolled, also remained short at 4.70 weeks. Over the past two months cold rolled lead times have been stuck at just below 5 weeks. One year ago CRC lead times were at 6.08 weeks.
Galvanized lead times have been hovering around 5 weeks over the past couple of months. One year ago GI lead times were closer to 6 weeks (5.88 weeks).
The only flat rolled item to see lead times extend from where they were reported two weeks ago was Galvalume which went to 5.75 weeks from 5.11 weeks. Galvalume lead times one year ago averaged 6.82 weeks.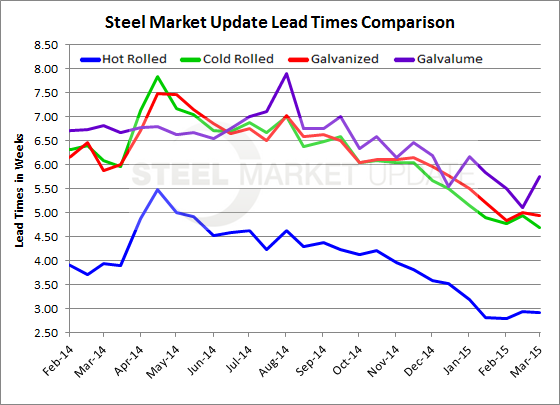 Latest in SMU Data and Models