SMU Data and Models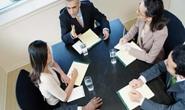 Steel Prices May be Down but Steel Mills Still Willing to Negotiate
Written by John Packard
March 22, 2015
---
Based on the results from our most recent flat rolled steel market analysis which we conducted this past week, manufacturing companies and service centers reported domestic (USA and Canada) steel mills as willing to negotiate pricing on hot rolled, cold rolled, galvanized and Galvalume steel coils.
As you can see by the graphic shared below, since the beginning of December the respondents to our survey have been almost unanimous in their depiction of the mills as willing to negotiate pricing on all products.
It is our opinion the willingness to negotiate is due to: excessive inventories at the service centers which has caused many of the service centers to adjust inventories by not buying or slowing down their purchases of domestic steel, the rapid deterioration of the energy sector due to the massive drop in oil prices, huge amounts of imported steel which the mills have to compete against and lower than normal lead times – a direct result of weak order books.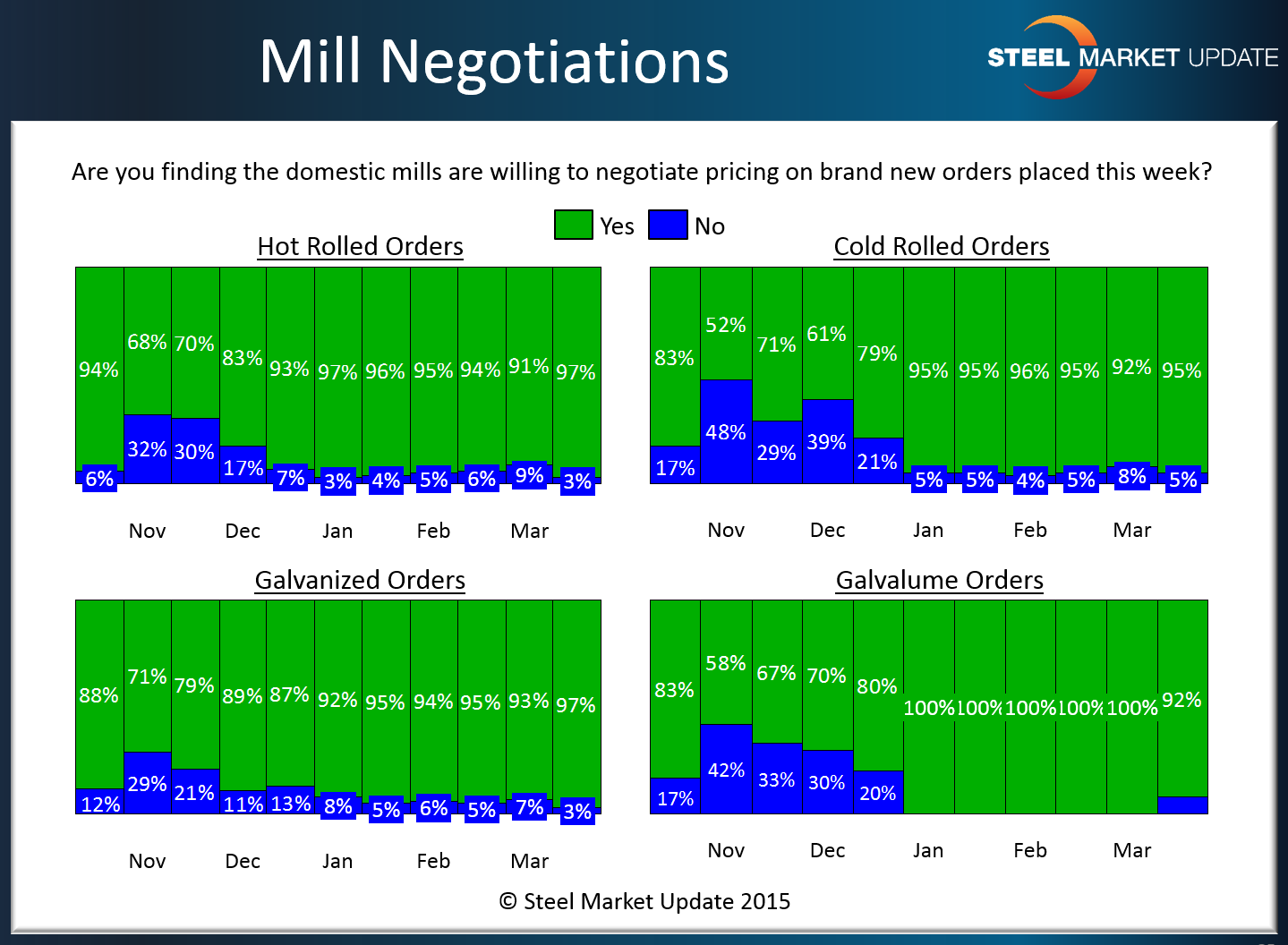 Below is an interactive graphic of the SMU Mill Lead Times History, but it can only be seen when you are logged into the website and reading the newsletter online. If you need any assistance logging in or navigating the website, contact us at info@SteelMarketUpdate.com or 800-432-3475.
{amchart id="113″ SMU Negotiations by Product- Survey}
Latest in SMU Data and Models