SMU Data and Models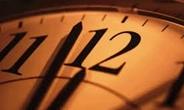 Mill Lead Times Still Well Below 2014 Levels
Written by John Packard
April 9, 2015
---
This week Steel Market Update (SMU) conducted our early April flat rolled steel market survey. Based on the results of our inquiries we learned that domestic mill lead times continue to be quite short and well below the lead times seen one year ago. However, when looking at last year's lead times, we must remember that we had extenuating circumstances with a shortage of iron ore due to heavy ice on the Great Lakes and various blast furnace issues which artificially pushed out lead times.
Hot rolled lead times average less than 3 weeks or about in line with what we have been seeing since the beginning of this calendar year. Hot rolled orders continue to be impacted by weak orders out of the energy markets due to the price of oil. One year ago lead times on HRC averaged close to 5 weeks.
Cold rolled lead times improved slightly but still remain under 5 weeks. Cold rolled is one product which has been hit hard by foreign imports – especially imports out of China over the past few months. One year ago CRC lead times averaged a little over 7 weeks.
Galvanized lead times also moved out and are now averaging 5.24 weeks. This is the longest lead time we have seen on GI so far this calendar year.  Last year galvanized lead time averaged 6.71 weeks.
Galvalume lead times remained about the same as what we have been reporting since the beginning of March. The 5.75 weeks is the furthest out we have seen AZ lead times during this calendar year. Going back one year lead times were one week further out at 6.78 weeks.
Mill lead times are one of the key items watched closely by Steel Market Update. Short lead times lead to aggressive negotiating positions by both buyers and the steel mills. As lead times begin to extend, steel buyers must adjust to the change in their ordering patterns which helps push lead times out even further.
The rules of thumb are the shorter the lead times the weaker the mill order books. The longer the lead times the stronger the mill order book and the less willing the mills tend to be regarding price negotiations.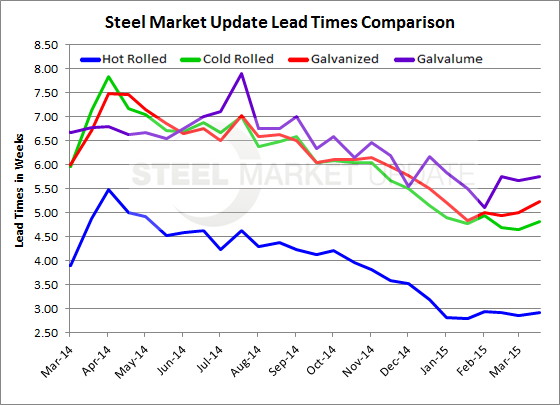 To view the interactive history of the graphic above, visit the Steel Mill Lead Times page on the Steel Market Update website here.

Latest in SMU Data and Models