Steel Mills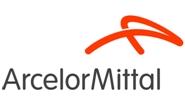 ArcelorMittal Looking at Asset Optimization in the US
Written by Sandy Williams
May 10, 2015
---
ArcelorMittal's NAFTA segment, and in particular the US, saw a collapse in steel prices in first quarter. High levels of imports, a strengthening dollar, and a weak energy segment created significant headwinds for the company that are expected to continue in 2015.
CFO Aditya Mittal hinted in the earnings conference call that cuts may be coming to U.S. facilities similar to the asset-optimization program the company initiated successfully in Europe.
"I think, as we mentioned on the last call, said Aditya Mittal, "this is something we have been looking at, I would say, quite deeply in the U.S. and discussing quite extensively. And obviously, the downturn in the market is something that increases the urgency of that. So I think we are, again, looking very carefully and deeply at that. We know what to do.
"As we mentioned on the last call, I think we certainly have very significant opportunities in terms of rationalizing our finishing assets. We're committed, both to being highly cost-competitive in our operations and to maintaining our market position, and we think we can get there.
"That an asset-restructuring plan in the U.S. is going to be part of the answer there, we're not quite ready to announce that. I think when we're ready, though, certainly, we'll bring that information to the market."
The surge of imports is one of the headwinds that may force changes in the U.S. trade cases are important to pursue, said Mittal, but ArcelorMittal is not counting on any material benefits from them.
"This is something we need to improve the results kind of on our own," said Mittal, "and anything that happens on the trade front that's positive, is just the icing on the cake if you will."
"We recognize that we've got to improve the results based on our own initiatives and actions, financings with our assets and our positions with our customers," Mittal added.

Latest in Steel Mills