SMU Data and Models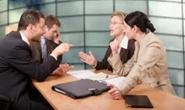 Steel Mill Negotiations Being Impacted by Longer Lead Times
Written by John Packard
May 10, 2015
---
The domestic steel mills are still willing to negotiate according to the majority of last week SMU flat rolled steel market survey respondents. However, for the first time in many months we are seeing a break in the "tell me what it's going to take" negotiating tactic and more of the "here is our bottom, we can't go lower than that" philosophy.
Going back to last year, we have been reporting the vast majority of our survey respondents (90-100 percent) as saying the domestic mills pricing was "negotiable" for new orders to be placed during the week we were conducting the survey.
Now all four products followed by Steel Market Update have seen some tightening of negotiating positions as only 67 percent of the respondents reported hot rolled pricing as "negotiable" compared to 94 percent just a few short weeks ago. Cold rolled saw similar reductions (92 percent down to 68 percent). As did galvanized (93 percent to 70 percent) and Galvalume (100 percent to 57 percent).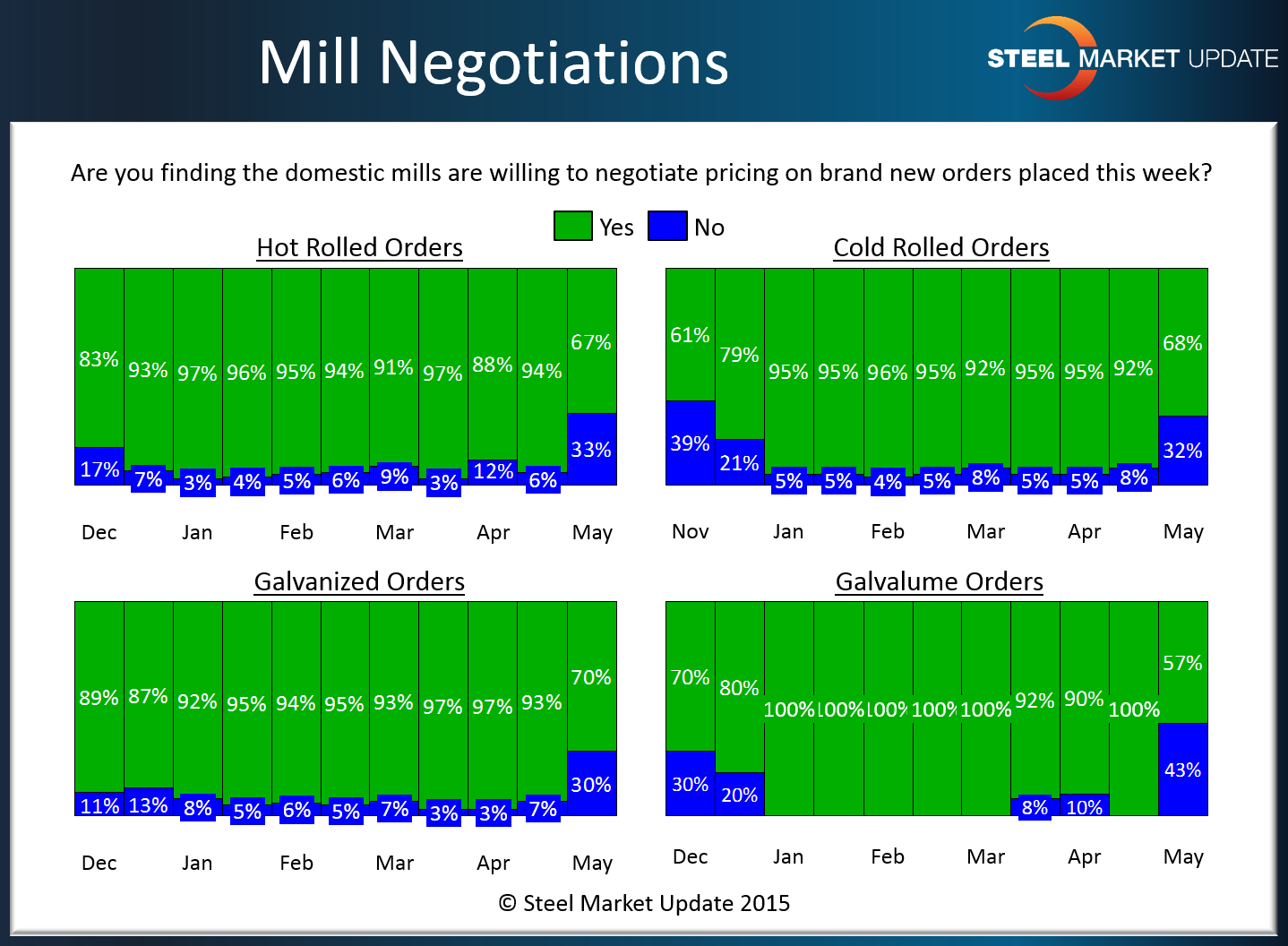 For prices to continue to rise the domestic steel mills have to control their sales people and price offers and even walk away from business that is outside of the numbers they are trying to secure. Up $20 should not be difficult (in our opinion). However, some of the higher base prices suggested (such as $30.00/cwt base coated) may be more difficult in the short term.
The more lead times move the easier it will be for the steel mills to collect not only the first price increase but any subsequent increases to come.
To view the interactive history of the graphic above, visit the Steel Mill Negotiations page on the Steel Market Update website here.

Latest in SMU Data and Models