Final Thoughts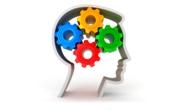 Final Thoughts
Written by John Packard
May 23, 2016
---
the U.S. Department of Commerce will release their Final Determination on the corrosion resistant antidumping and countervailing duty trade suit on Wednesday, May 25th (not today). We will have a full report once we receive the announcement on Wednesday.
Steel Market Update will not publish our newsletter on Sunday, May 29th due to the Memorial Day Holiday. We will return to our normal publishing schedule on Tuesday, May 31st. We will begin our early June flat rolled steel market trends analysis  on Tuesday morning as well.
For those of you who are interested in learning more about the hot rolled futures markets the CME Group has asked me to pass along an invite to their New York City Manage Your Price Risk forum at the Park Central Hotel on Monday, June 13th. You can register by clicking here (you made need to be logged into our website for the link to work properly).
I will be in New York City on the 13th and 14th of June as I attend a number of functions around the Steel Success Strategies conference. I am booked solid on the 13th but have some time available on Tuesday the 14th if anyone would like to have breakfast or share a cup of coffee. Just drop me an email at: John@SteelMarketUpdate.com
Don't forget while in New York talk up our Steel Summit Conference…
As always your business is truly appreciated by all of us here at Steel Market Update.
John Packard, Publisher
Latest in Final Thoughts