Steel Mills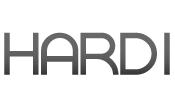 HARDI Galvanized Steel Conference Call: Fun but Stressful Times…
Written by John Packard
May 24, 2016
---
Earlier today the HARDI wholesalers conducted their May galvanized steel conference call. The wholesalers on the call service the mechanical contractors involved in the residential and commercial construction markets supplying galvanized sheet and coil and other products used in the heating and air-conditioning markets.
Needless to say, the call was well attended in response to market conditions such as the domestic steel mills raising galvanized steel prices and the US government impinging imports of foreign steel through the use of antidumping and countervailing duty laws. The result has been extended lead times and a change in the competitive landscape within which the wholesalers are living on a daily basis.
When the wholesalers last spoke one month ago, galvanized steel base prices were being referenced in the $36.00/cwt with a move by the mills to take the numbers to $40.00/.cwt ($800 per ton). Now, base price offers were being referenced in the $42.00/cwt to $44.00/cwt range ($840-$880 per ton) plus applicable extras. This puts the one month price move at about $120 per ton ($36.00/cwt to $42.00/cwt) and a little higher if the wholesaler is being offered $44.00/cwt base price material.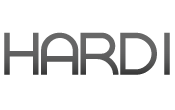 A number of executives on the call reminded the group of the need to remain vigilant with their sales people who will try to resist price increases whenever possible. A wholesaler located in the Southeastern United States told the group, "It is a fun time to be in this business but also pretty stressful. Managing sales teams and making it clear that these are times that a lot of them have never seen before."
There was a discussion about the historical price of galvanized and how the low prices seen in early to mid fourth quarter 2015 were "outliers" and not representative of a healthy market. Since early December prices have risen by 60 percent, according to one of the steel service centers on the call, and both the service centers and the wholesalers have not been able to pass through the entire amount of the increases to date.
"Most service centers, most of our competition, they are not pricing on full replacement cost. That is the fact that we see. So, it is a struggle to kind of balance and walk that line," is how one wholesaler put it to the group.
Another wholesaler told the group, "It has been 8 years since we've seen a market with this kind of run in pricing. Trying to convince sales staff if you are implementing minimum sales price and get return on purchase price is somewhat challenging.  Another challenge is, what is the true demand and how much are we going to sell?  We have standard demand and with these increases  more demand more purchases, and people trying to buy ahead of this demand.  Looking forward will that continue or will it fall off because your more traditional customers have pre-bought?  How many months of supply do we have on hand based on moving target of demand factor?"
SMU asked this wholesaler if they had the ability to build inventories? Their response was, "If we wanted to build inventory we would.  There are some controlled order books, but we could still build inventory if we wanted to."
We did not hear from any of the wholesalers as reporting they were building galvanized inventories at this time. A number were quite concerned about the height of the current price offers and the risks involved in buying inventory now. "You mentioned the 44 base, I haven't seen that but have seen spot offers on galvanized in the 42.50 range, It is reaching an area that is unsettling.  I know base prices are different with every market, and it is hard to compare this with previous markets, but when prices get to 42 there is no history, there is very little history.  It has gone to 48 and then tanks right back down, it doesn't stay in the 40 range that long.  From a comfort level going long and stocking up is not easy to do.  I don't like buying steel at 42.50, I don't feel comfortable in light that this is such a global market, a wildcard, just very unsettling."
A Midwest based wholesaler worried about having to take "big write downs at the end of the year" assuming inventory values would drop between now and then.
One of the service centers advised the wholesalers to remain strong. The indication is that there will not be a lot of foreign steel available come July and August so now was not necessarily the time to pull back from buying steel. They reported that they could sell out all of their inventories to other service centers and unprepared OEM's but they were controlling sales so they would not hurt their core customers.
The wholesalers continue to complain about service centers not collecting the full price increase amount. One of the issues discussed was those service centers who buy on indexed based contracts who are now $240 to $280 per ton below the spot market. They will have a shocking reset coming when the 2nd Quarter ends and the 3rd Quarter begins.
The wholesalers in the Northeast reported demand as being "lackluster" while other markets were deemed to have good demand. One wholesaler reported demand in the Southeast as stable. "We are walking away from some jobs but don't think it [the market] is robust."
From SMU perspective, the tone of the HARDI conference calls has improved dramatically over the past six months. Most of their businesses are doing much better as demand has improved and the higher prices improve the values of the inventories they have on the floor. Managing those inventories in order to maximize profits and at the same time maintaining their customer relationships seems to be the test most of the executives are dealing with in the current market environment.

Latest in Steel Mills