Steel Mills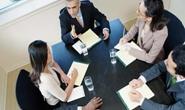 Olympic Steel: Steel Mills Continue to Show Discipline
Written by Sandy Williams
August 2, 2016
---
Olympic Steel announced net income of $3.6 million in the second quarter 2016, up substantially from the $22.3 million loss in Q2 2015. Consolidated net sales for the quarter were $273.6 million.
Second quarter shipments of carbon flat products totaled 272,000 tons, up 2 percent from first quarter, and 2 percent below Q2 2015. Net sales of $173 million improved 7 percent from first quarter but were down 17 percent year-over-year due to a 15 percent decline in average selling price. Carbon products comprised 63 percent of sales in the first half of 2016.
Specialty metals shipments increased 13 percent sequentially to 22,000 tons. Sales however, declined 6 percent sequentially to $49.5 million. Pipe and tube activity was higher in second quarter than the preceding quarter and market share improved. Volume was offset by lower average selling prices resulting in a 4 percent decline in net sales for the quarter and 14 percent year-to-date.
Said president and COO David Wolfort, "The supply side dynamics that have influenced the 2016, rise in steel prices remain in place. Raw material costs are still elevated, although moderating. Import volume has decreased and domestic steel mills continue to exhibit production discipline. These dynamics have helped the positive momentum in steel prices throughout the first half of the year."
Inventory turnover improved from 4.2 turns in last year's first half to 5.2 turns in 1H 2016.
During the earnings call, CFO Rick Marabito commented on momentum in the carbon sheet and plate market calling it a "typical seasonal July" with a weaker shipping environment due to shutdowns and end user transitions. "I think we have good momentum in terms of continued average selling price increases going into the third quarter and we'll just start the quarter with a little slower volume."
Wolfort added that customer inventories were at appropriate levels.
Chairman and CEO Michael Siegal was asked to comment on steel imports and demand. First, imports are likely to creep up after trade cases are settled as ways are found to evade duties, said Siegal. "Criminals don't care about the laws," said Siegal. Any increase in imports, however, will be impacted by whether promises of steel capacity reduction are kept and "whether or not the U.S. currency remains the only kind of valid currency in the world." Secondly, he said, consumers are leading the charge for demand, whether in automotive, construction, or appliances. The differing views of presidential candidates on job creation will also be a factor.
"But overall," said Siegal, "we do think that that our economy is strong and will remain strong and while there are black swans out there, both candidates to some degree are talking about rebuilding the military and that increases demand. So, we're fairly optimistic about the demand side overall recognizing some will be up and some will be down. We also think that mills have shown some great discipline. We think that will continue to play out."

Latest in Steel Mills