Trade Cases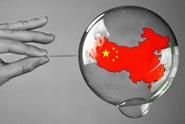 EU Issues Final Antidumping Duties on CRC from China and Russia
Written by Sandy Williams
August 3, 2016
---
The European Commission issued on July 29, 2016 final duties on the import of cold rolled flat steel products originating from China and Russia.
The investigation was initiated on May 14, 2015 following a complaint by the European Steel Association (Eurofer) that dumping of CRC from Russia and China resulted in injury to the EU steel industry. Provisional duties were issued by the European Commission on February 12, 2016.
To reduce the risk of circumvention, Friday's definitive duties will require exporting producers to present to customs a valid commercial invoice reflecting the duties set by the EC. Failure to do so will make the imports subject to the duty rate applicable to "all other companies," 22.1 percent for CRC from China and 36.1 percent products from Russia.
The definitive anti-dumping duty concerns imports of flat-rolled products of iron or non-alloy steel, or other alloy steel but excluding of stainless steel, of all widths, cold-rolled (cold-reduced), not clad, plated or coated and not further worked than cold-rolled (cold-reduced).
The duties are listed in the in far right column of the chart below: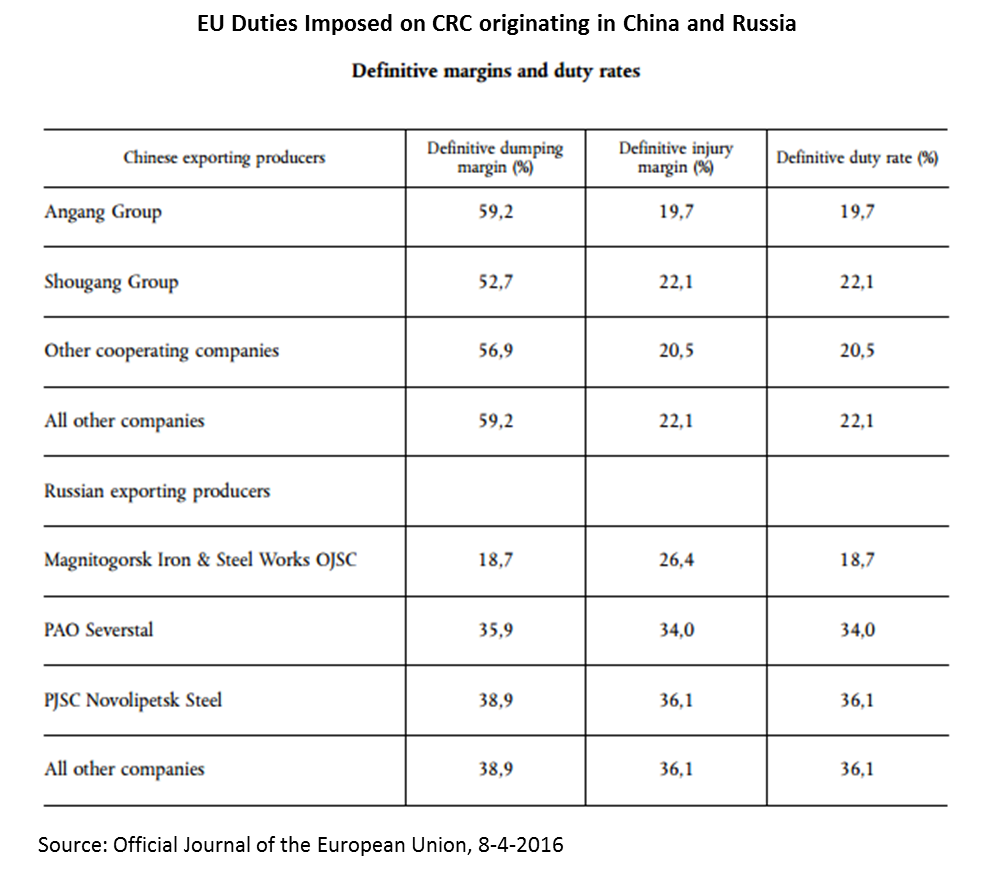 Latest in Trade Cases