Trade Cases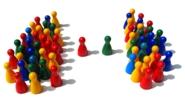 POSCO to Protest DOC Ruling at WTO
Written by Sandy Williams
August 9, 2016
---
Korean steel producer POSCO said it will take action against antidumping and countervailing duties imposed by the U.S. Department of Commerce last week on exports of hot-rolled steel.
Countervailing duties of 57.04 percent were levied against POSCO while competitor Hyundai Steel, and all other Korean producers, received duties of 3.89 percent.
A POSCO official called the harsh subsidy duties unfair and said, "We plan to take legal action or take the case to the World Trade Organization after thoroughly reviewing the U.S. measures."
Korea Times reported that on Tuesday the Ministry of Trade, Industry and Energy said it will increase the budget to support companies faced with high tariffs. The Korean International Trade Association will form an advisory panel to counsel companies that trade overseas and provide monthly reports highlighting trends in foreign government import regulations. Task forces will be dispatched by the Ministry to major trading partners, including the US and China, to collect information about regulations and to strengthen bargaining capability.
"According to data released by the Korea International Trade Association (KITA), a total of 179 Korean export products are subject to heavy import controls in 31 countries as of the end of last month," said a ministry official. "The government has decided to support Korean firms, especially small- and medium-sized enterprises (SMEs), countering foreign governments' import regulations."
The Korean Federation of SMES said it will review ways it can help with advocacy costs.
Korean industry analysts are trying to determine why POSCO was singled out for the highest tariffs among the seven countries under investigation.
DOC import statistics show shipment of hot rolled steel from Korea totaled 1.2 million metric tons in 2015. According to the Korea Times, POSCO shipped 850,000 tons while Hyundai shipped the rest.
POSCO was fully privatized in 2000. The company receives low electric rates from the nation's power supplier, Korea Electric Power Corp., but so does its competitors. POSCO, a blast furnace operation, consumes less electricity than Hyundai which operates electric arc furnaces, noted one analyst.
An industry source told Korea Times that "the U.S. targets POSCO to simply protect its own steel manufacturers, which are struggling to survive amid a global supply glut caused by overproduction in China."
POSCO Chairman and CEO Kwon Oh-joon said, "Due to a slowdown in the global economy, developing as well as developed countries are showing a protective tendency in trade. Such a tendency could deal a blow to our future success since POSCO sells half of its total steel products overseas. We should monitor closely our export markets' trade policies and settle the issue through dialogue with their governments."
Commerce said that the subsidy rate of 57.04 percent was "based on adverse facts available because we were unable to verify the accuracy of certain key elements of POSCO's questionnaire response."
Flat rolled steel is sent from POSCO to its joint venture with US Steel, USS-POSCO Industries, in California where it is further processed in the cold-mill.
US Steel has been a strong promoter of trade remedies for a number of imported steel products. Following the DOC decision, US Steel president and CEO Mario Longhi said, "United States Steel Corporation is pleased by the Department of Commerce's final determinations in each of the three flat-rolled trade cases we filed in 2015. The DOC's thorough investigations have resulted in findings confirming what we knew to be true – that these countries have subsidized and dumped steel products on our shores."
During US Steel's second quarter earnings call on July 27, Michael Gambardella, analyst at JPMorgan Securities LLC, pointed out that the "vast majority of Korean hot-rolled exports to the U.S. are actually being sold through your [USS-POSCO] operations."
In response, US Steel President and CEO Mario Longhi replied, "Well, the impact of the final determination should flow across every single business in the United States, period."
Longhi added that US Steel has the capacity available to supply USS-POSCO and the joint venture is free to source substrate wherever they want.
In addition to countervailing duties, POSCO also received dumping duties of 3.89 percent.

Latest in Trade Cases