Trade Cases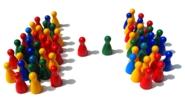 Wheatland Tube Files Challenge Against China Using the ENFORCE Act
Written by Sandy Williams
September 15, 2016
---
Wheatland Tube, a division of Zekelman Industries, has filed one of the first allegations of duty evasion under the new ENFORCE Act. The allegation was filed Wednesday with the U.S. Customs and Border Protection (CBP) charging duty evasion by Chinese imports of circular welded steel pipe. The pipe in question is used in solar projects which are receiving Federal tax breaks, said Wheatland Tube.
"We uncovered evidence of the evasion of massive antidumping and countervailing duties on imports from China used in solar panel installations," said Barry Zekelman, Chairman and CEO of Zekelman Industries. "As the largest pipe and tube producer in North America, we want to ensure that the laws designed to create a level playing field for our industry and our workers are not undermined by duty evasion practices."
AD/CVD duties were imposed on imports of circular welded pipe from China in 2008 and currently have dumping margins of 69.30 to 85.55 percent and subsidy rates of 616.83 percent.
Duty evasions are one of the new features of the Trade Facilitation and Trade Enforcement Act of 2015 (implemented in August 2016). The ENFORCE Act allows domestic producers to bring fraud, circumvention and evasion practices directly to the CBP.
Customs and Border Protection is required to initiate an investigation within 30 days of receiving a petition and issue a preliminary determination in 90 days. The final determination must be made within a year (300 days). Violators found to have evaded AD/CVD orders will be subject to increased duties, potentially from the date of the initiation of the CBP investigation. CBP is held accountable for its determinations by the Court of International Trade.
"With the demand for energy tubulars down, structural pipe used for solar installations is a growing area of increasing demand. We hate to see that demand, and the opportunities it provides for our industry, to be overtaken by unfairly traded pipe from China," said David Seeger, President of Zekelman Industries.

Latest in Trade Cases