Steel Mills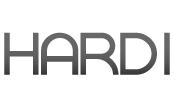 HARDI Wholesalers Worry As Steel Mills Drop Galvanized Pricing
Written by John Packard
September 20, 2016
---
Earlier today Steel Market Update (SMU) participated in the monthly steel conference call hosted by HARDI. The call is for those wholesalers who supply galvanized sheet and coil to the HVAC mechanical contractors. During the course of the discussion it became clear that the wholesalers are quite concerned about the drop in galvanized spot prices out of the domestic steel mills that has become more apparent since our last call one month ago.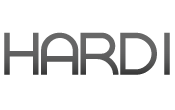 One of the service centers on the call called out the steel mills as having been playing  a "game of chicken" with steel buyers with the mills flinching first. They questioned whether the steel mills had just overshot the market resulting in a bit of a correction taking place or, is there something more severe going on?
The bottom line is prices have come down over the past thirty days in a market that is sending mixed messages. One galvanized supplier told the group, "…we look at raw materials and we have a disparity between what the integrated and mini-mills are facing. On the integrated side we are seeing coking coal hit $208 last week from a January number of $75. Iron ore bottomed at $37 earlier this year and is now in the mid $50's… Then you have the minis who are really reliant on scrap. Scrap has been weakening and it looks like it will weaken a little more from here, so their cost structure may allow them to be more flexible [with their steel pricing]."
There was a brief discussion about the import numbers beginning to rise as steel prices in Europe and China have been moving higher. One of the service centers told the group, "On the import side, we have offshore numbers going up while domestics are coming down. If we squeeze that spread there is less likelihood for people to place orders. We believe throughout the rest of 2016 we will see import numbers down significantly from where we were third and fourth quarter last year and that trend will probably continue into first quarter."
There was a discussion about demand at the various wholesalers where, again, we heard a mixed message. One of the wholesalers located in the Midwest told the group, "…our demand is down, our pounds sold running at about a 20-25% lower rate than we have averaged in the last year."
SMU asked the Midwest wholesaler what was the reason for the lower sales volume, was it due to slower demand or just because their company did a better job of selling ahead of the price increases earlier this year?
The response was, "We were very successful in pre-selling in April and May, particularly. That is some of it. Some of it is Illinois is in terrible fiscal shape and there is little activity in the state of Illinois.  Other areas are better than Illinois but our run rate is still down between 20 and 25 percent. These are the pounds we sell in month and that is concerning to us.  When you  combine that with mills lowering prices… If anything the reluctance to buy is due to a concern that the price will be lower tomorrow. Went through that this last year, if you bought on monthly basis, as we typically do, by time you receive it there are better lower prices out there. Not certain that will happen, but it could in the next 90 days or so."
Other wholesalers followed up with similar comments. One of the wholesalers located in the Plains said, "We've seen the same here. We've seen some numbers drop, not that severe but definitely been dropping.  There is no question that my inventory is low, I have it in my head numbers will continue to go down a little bit, I just don't know how far.  Hate to have 36.5 cent base material drop down to 28, 29."
A little further west in the Rocky Mountains we heard, "I would echo that sentiment.  We have seen a little bit of pickup in demand here at the end of summer, but more than anything it is tightening inventory in anticipation of any price drop which is making us cautious to buy."
A wholesaler in the Southeast reported their business as being down "a little bit" over the past four weeks but business was still better than where it was at this time last year.
On a positive note the wholesalers reported that they were not under intense competitive pressures at this time to lower prices to their customers in the marketplace. In the past the wholesalers have complained about "non-traditional sources" (service centers that bounce in and out of the HVAC markets) dropping prices and impacting the market. With most companies now receiving higher priced steel the expectation (hope) is that prices will remain firm for a period of time.
One wholesaler told the group, "We are not dropping at this point because we still have some material that is a little higher. We are going to hold it up as long as we can.  And we are not finding people literally throwing the bottom out yet.  We hope we don't."

Latest in Steel Mills