SMU Data and Models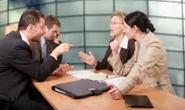 Steel Mill Negotiations: Lets Make a Deal
Written by John Packard
October 6, 2016
---
With the short lead times we reported earlier in this issue, the buyers and sellers of flat rolled steel are almost unanimously reporting the steel mills as willing to negotiate hot rolled, cold rolled, galvanized and Galvalume steel prices.
We found 97 percent of those responding to our survey reporting mills as willing to negotiate hot rolled prices. This is the same as two weeks ago. We have to go back to early July to get the number at, or below, 50 percent.
When looking at cold rolled, 91 percent of our respondents reported the domestic mills as willing to negotiate pricing. We have to go back to mid-August to see numbers at less than 90 percent.
Galvanized is no different with 92 percent of our respondents reporting GI prices as being negotiable. At the beginning of August it was only 39 percent.
Galvalume saw 80 percent as saying the domestic mills were willing to negotiate pricing. In mid-August only 22 percent responded that way.
Here is what the last 5 months of data has shown regarding the willingness of the domestic mills to negotiate spot prices.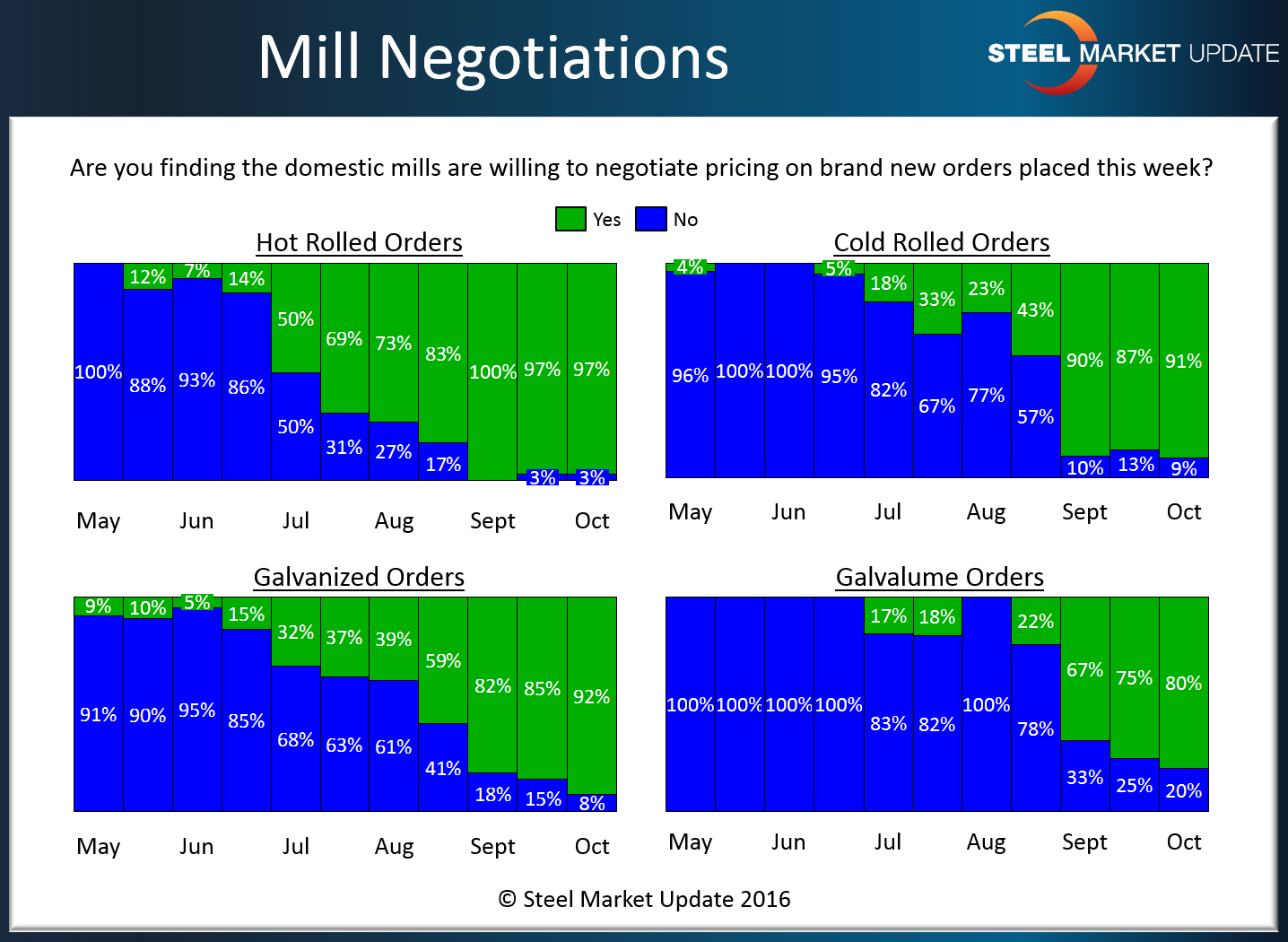 A side note: The data for both lead times and negotiations comes from only service center and manufacturer respondents. We do not include commentary from the steel mills, trading companies, or toll processors in this particular group of questions.
To see an interactive history of our Steel Mill Negotiations data, visit our website here.
Latest in SMU Data and Models