Steel Mills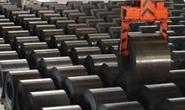 Olympic Steel Seeing Low Service Center Inventories
Written by Sandy Williams
November 3, 2016
---
Olympic Steel CEO Michael Siegal believes the election is affecting demand and said service center inventories are particularly low as a result.
Olympic Steel executives on the earnings call noted that shipments were better in October than in September but fourth quarter is expected to be slow.
Said Siegal, "As you know the fourth quarter is always dependent on the volume of December and so nobody can really predict. One out of ten years you get a really strong December; but typically the last two weeks/first week of January is typically slow. We don't see any reason to believe that will change other than the data shows that inventories are particularly low. And again a lot of the customers may not be forecasting a robust year for next year.
"But we do think the election has been a governor on peoples' demand. I think people, when you look at dialogue that has occurred over last six months, no matter what you choose to believe, nobody has said America is great, which it is. And so I would just say when we see this election conclude, people have to start paying attention to their business."
Given discipline at the suppliers, decreased import activity and pricing at the low point, said Siegal, "we think volume could have the ability to have a dead cat bounce when people get back to business as usual, as opposed to everybody dreading what is coming in the future."
Olympic said they are getting a lot more inquiries from people at service centers who are short in inventory and are seeing a lot in "holes" in service center inventory. Olympic inventory is in good shape, said president David Wolfort. The company's target for inventory turns is 5 and they are currently at 4.8.
"What we've seen a lot of our OEMs do is really starve their inventory, as we have seen our contemporaries starve their inventory too," said Wolfort. "What we have done is we have smaller tons and greater market share today." He added, "So we actually see a smaller pie and we just have a bigger slice of it."
Olympic Steel, a national metals service center, reported a third quarter net loss of $1.8 million compared to a net loss of $0.5 million in Q3 2015. Sales were down 3 percent from last year at $268.3 million. Olympic sold $169.3 million tons of carbon flat products, down 4 percent from Q3 2015. Average lower sales price and lower carbon flat volumes were partially offset by higher volumes of specialty metals flat products.
The addition of Chicago Tube and Iron and a focus on growing the Specialty Steels has led to the two segments representing 40 percent of Olympic's business, said Wolfort. Cold rolled and galvanized continue to be very strong and hot rolled consistent.
"The commercial discipline exhibited by domestic steel producers this year is encouraging. Higher prices for steel making raw materials, such as iron ore and coking coal, suggest price increases announced by the mills in October may hold," said Siegal. "Looking ahead, our customers' inventory levels remain lean, suggesting order patterns should normalize if average prices begin to rebound."

Latest in Steel Mills