SMU Data and Models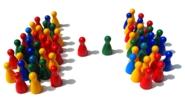 Steel Mill Negotiations: Not Much Movement
Written by John Packard
January 5, 2017
---
Steel mills continue to feel comfortable when negotiating with their customers. We found that only one quarter of the steel buyers responding to our survey for this week reported the mills as willing to discuss the possibility of adjusting (lowering) steel spot prices. We found this to be consistent across all flat rolled products: hot rolled, cold rolled, galvanized and Galvalume steels.
With the combination of respectable lead times (not too long, not too short but, just about right) the mills are comfortable holding prices firm and raising them as market forces (such as increasing scrap prices or lower than expected inventories at service centers) allow.
Here is what our graphic looks like this week: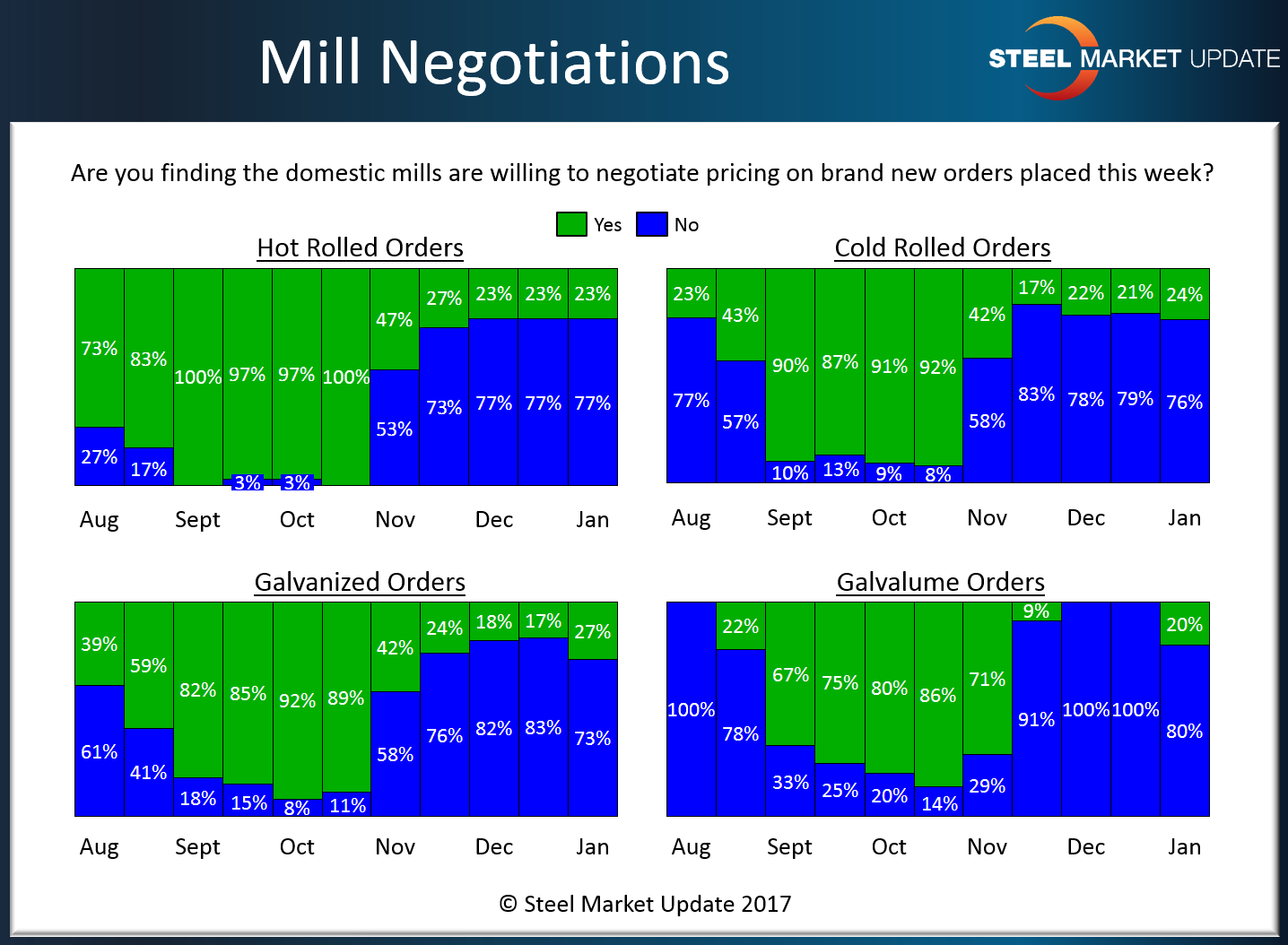 A side note: The data for both lead times and negotiations comes from only service center and manufacturer respondents. We do not include commentary from the steel mills, trading companies, or toll processors in this particular group of questions.
To see an interactive history of our Steel Mill Negotiations data, visit our website here.
Latest in SMU Data and Models