SMU Data and Models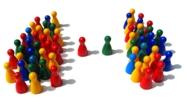 Steel Buyers Report Little Movement in Mill Negotiations
Written by John Packard
January 19, 2017
---
Flat rolled steel buyers reported the domestic steel mills as not willing to negotiate prices on flat rolled steel products. This is a continuation of the position we reported beginning in November after the initial flat rolled steel price increase announcements being made in late October.
Only 17 percent of the respondents to our flat rolled steel market trends survey reported the mills as willing to negotiate hot rolled pricing.
We saw similar results for cold rolled (21 percent), galvanized (22 percent) and Galvalume (11 percent). In each case buyers are reporting price momentum as being on the side of the domestic mills.
Our survey also reported lead times, which can impact mill price negotiations, as being extended which helps support the steel mills negotiating positions.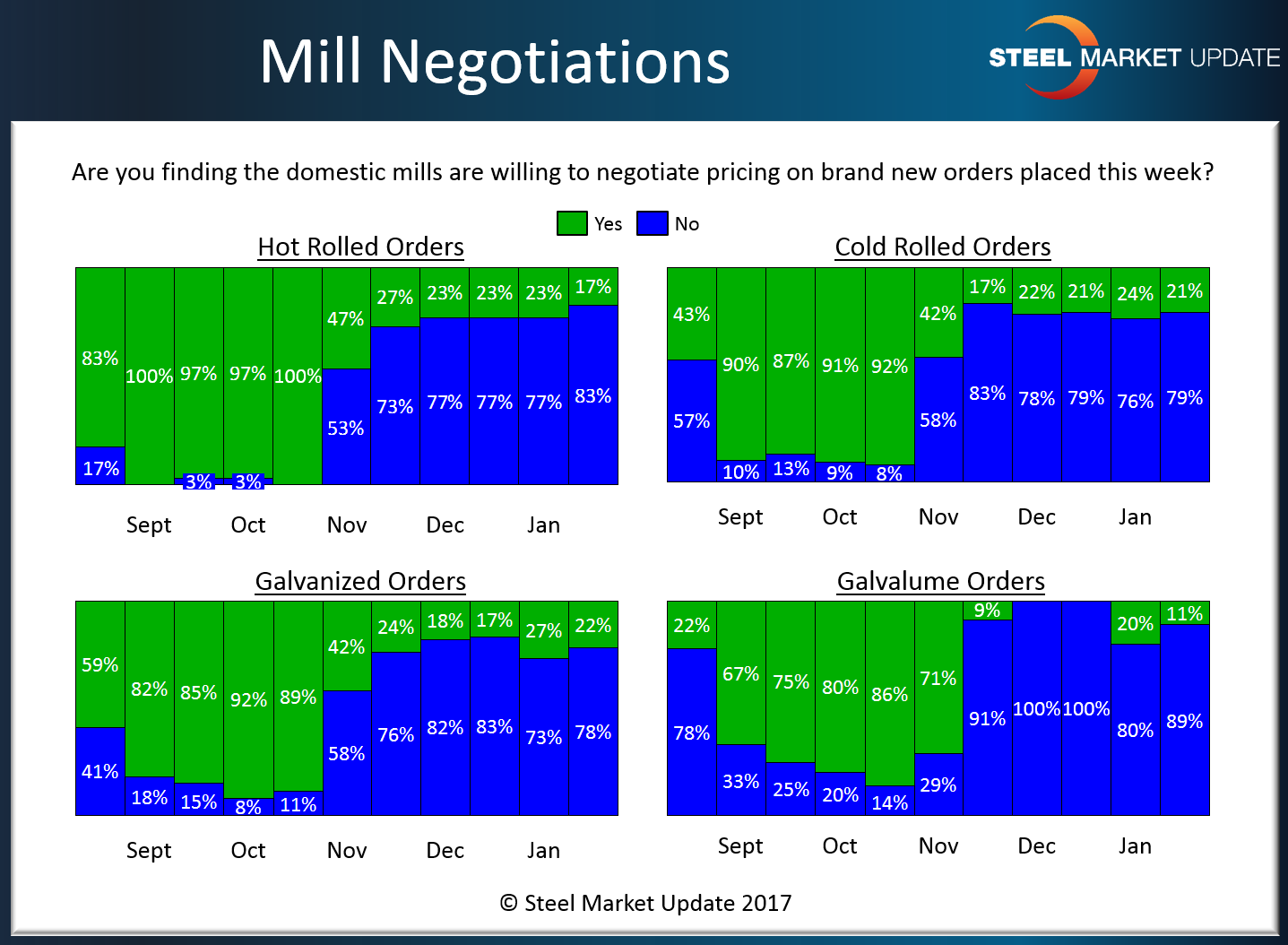 A side note: The data for both lead times and negotiations comes from only service center and manufacturer respondents. We do not include commentary from the steel mills, trading companies, or toll processors in this particular group of questions.
To see an interactive history of our Steel Mill Negotiations data, visit our website here.
Latest in SMU Data and Models