Trade Cases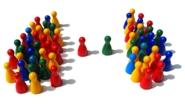 China Sees Protectionism Leading to Trade Wars
Written by Sandy Williams
February 5, 2017
---
Following the DOC determination of AD/CVD duties on imports of stainless steel products, China issued a statement expressing its disappointment that the United States continues to follow its path of protectionism.
"China is disappointed that the United States continued to launch high taxes on Chinese steel export products and calls into question the unfair way the US conducted its investigation," said Wang Hejun, head of the trade remedy and investigation bureau of the Ministry of Commerce, on Saturday.
According to Wang the Department of Commerce disregarded evidence and cooperation provided by Chinese steel companies.
"The US has violated World Trade Organization rules by neglecting the abundant proof offered by Chinese companies and has treated them unfairly simply because of their state-owned-enterprise status," said Wang.
Wang said the root of current challenges facing the steel sector is the sluggish world economy and shrinking demand, which calls for global cooperation instead of protectionism. He added that protectionism will hurt not only exporting countries but also U.S. consumer and downstream industries.
China's President Xi Jinping told the World Economic Forum at Davos that globalization, free trade, and cooperation between nations should be encouraged, adding that protectionism would lead to trade wars.
"Pursuing protectionism is like locking oneself in a dark room. While wind and rain may be kept outside, that dark room will also block light and air," he said. "No one will emerge as a winner in a trade war."
U.S. trade policy under President Trump is one of "American First" and "American Made."
"From this day forward, it's going to be only America first, America first. Every decision on trade, on taxes, on immigration, on foreign affairs will be made to benefit American workers and American families," he announced during his inaugural address. "We will follow two simple rules: Buy American and hire American."
Trump has vowed proactive, stringent enforcement of trade remedies as well as naming China a currency manipulator. Many in the steel industry are supporters of this approach while other manufacturers, especially those who are dependent on imports and exports, are not as sure.
In a commentary in Fortune, Bill George, a senior fellow at Harvard Business School, writes, "The greater concern—if there are indeed trade wars—is the loss of international revenues and the jobs they have created. The Commerce Department reports that in 2014, U.S. trade with the countries in the now-cancelled Trans-Pacific Partnership created 15.6 million American jobs, and an additional 6.9 million with the European Union. Exports to Mexico and Canada in 2015 accounted for 2.2 million jobs—a number that has grown during the last five years. Collectively, the number of jobs created by exports exceeds the 7.5 million Americans who are unemployed."
George writes that U.S. leadership in global trade has allowed the nation to set the rules governing trading transactions.
Writes George, "If the U.S. steps aside, it will enable China to aggressively fill this vacuum, setting its own rules. If this occurs, America's global companies and their employees will be the biggest losers, ceding leadership of their industries to emerging Asian and European companies."

Latest in Trade Cases