Steel Products Prices North America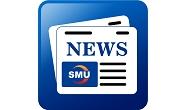 Foreign Steel: Getting Expensive
Written by John Packard
February 9, 2017
---
Even though the U.S. Department of Commerce is reporting foreign steel imports at high levels, imported steel is getting more expensive and, in some cases, getting harder to find.
SMU sources, both steel trading companies and buyers of foreign steel here in the United States, are expressing reservations about the future of foreign steel imports. This is not to say we should expect imports to move to zero but steel buyers should be prepared for tighter supplies of certain products and higher prices.
The circumvention complaint against Vietnam/China is having an impact on steel mills in Asia and on traders here in the United States where requests for certification of no Chinese substrate are becoming common place.
A trader located on the U.S. West Coast told us earlier today, "In the West I am seeing the CR basically coming from Thailand and Australia.  Mills with the most activity are BlueScope/Australia, Starcore in Thailand, and Thai Cold Rolled (TCR) Thailand. Hot Rolled in the West is basically Hyundai out of Korea, BlueScope out of New Zealand and some from Mexico.  That is basically the only HR being offered at this time. Galvanized is all over the place: Thailand, Japan, Taiwan, UAE, limited Korean.  As you mention Vietnam is back."
The trader went on to say, "Thailand and UAE, I believe are not using Chinese material for USA business.  The business we do today specifically states no Chinese substrate allowed."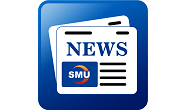 We learned the cheapest deals appear to be cold rolled out of Russia (Severstal and MMK). We were told the latest offers are $33.25/cwt-$33.75/cwt ($665-$675 per ton). We learned of a Turkish offer at $34.25/cwt ($685 per ton).
A trading company told us, "Turkey, Erdemir, Borcelik, Gazi, Tezcan, is the predominant import factor for both Cold Rolled and Coated. Significant quantities; reasonable discount to domestic prices. To some extent facilitated by collapse of Turkish currency relative to the dollar. Cold Rolled offered by traders to distributors in the range $35.50 – $36.75 DDP. Modest quantities only from other countries; e.g. South Africa, Thailand, UAE, Italy. Australia, Vietnam for West Coast."
The current domestic average on cold rolled is $820 per ton ($41.00/cwt before extras) although we are comparing apples to oranges when taking lead time into account. Foreign steel will arrive one to three months further out so the question a steel buyers are asking themselves, do they feel the spread is wide enough that it will still exist by the time the steel arrives in late Spring/early Summer?
Steel buyers also need to remember the spread between domestic hot rolled and that of cold rolled and coated continues to be $100 per ton greater than the normal $100-$120 per ton. If that spread were to return to more "normal" levels many of the offers listed above would be non-competitive.
We also need to remember local freight in the United States is part of the evaluation process and the further a customer is from a port the more expensive foreign steel becomes.
A large steel service center told SMU, "Flat offerings from foreign sources seem to be scattered as Turkey gets in and out every day based on Europe's current market status and a couple of days ago, we heard they were backing off here in the USA in anticipation of rising prices in the EU. Brazil and a few offers from mainly light gage mills are still trickling in, but no significant "deals" of note as substrate in Asia is still trying to find its sea legs. I would bet import volumes for CR and Galvanized begin to taper off for the next few months, but Galvalume seems to be immune."
We did some checking on the Turkish offers into the U.S. markets and heard hot rolled for March production in Turkey was closed out at $28.50/cwt ($570 per ton). The same trader reported having Egyptian hot rolled offers right now at $29.00/cwt-$29.50/cwt CIF, USA Gulf Port ($580-$590 per ton).
A large hot rolled buyer told SMU that at $29.00/cwt there was absolutely no interest on his company's behalf in ordering steel with an almost non-existent spread between domestic numbers and the foreign numbers.
Another steel buyer had similar comments about coated steels. It seems that Brazil is offering coated steel into the market at a price when calculated back is equivalent to a $36.00/cwt base price. "I am afraid to buy foreign steel for June/July based on where we are right now." They explained that with the long lead times the approximately $80 per ton spread (before freight is taken into consideration) is a little tight to risk going foreign.
We will be watching imports closely in the coming months because when a steel buyer well known by SMU tells us they may discontinue buying foreign for a while, then that is news that needs to be followed up on.

Latest in Steel Products Prices North America