Final Thoughts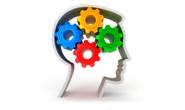 Final Thoughts
Written by John Packard
March 3, 2017
---
I decided to add the Key Market Indicators to tonight's issue of Steel Market Update because I have been bullish on the steel industry and the report, which is normally shared with our Premium members only, has some good data in it explaining why I am optimistic. Please take a few minutes to review and study the findings of Peter Wright. We have a number of articles like this which we produce for our Premium level members. If you would like to learn more about Premium access, pricing and how to become a Premium level member please contact me at: John@SteelMarketUpdate.com.
We will begin our next flat rolled steel market trends analysis at 8 AM ET on Monday. If you receive an invitation to participate, please take a moment to click on the button and respond to our questionnaire to the best of your ability. We will continue the process until early Thursday afternoon. Those who participate will get a link to the responses in the form of a Power Point presentation. If you have any questions, would like to be added to the invitee list please contact us at: info@SteelMarketUpdate.com.
A reminder that I will be in New Orleans beginning on Wednesday afternoon of this week. I am attending the Association of Steel Distributors (ASD) and Fabricators & Manufacturers Association (FMA) spring meetings. I will not return to my office until the following Monday morning. Later this month I will be speaking at the Steel Framing Industry Association (SFIA) meeting in Las Vegas.
We have placed a number of our SMU Steel Summit Conference speakers' biographies in our website. This week we will be spending time putting the draft of the agenda on the website as well. Registration is open and can be done on the website. The cost to attend is $1250 per person less any discounts you are entitled to: -$100 for all SMU member companies and another -$100 per person for groups of two or more from the same company. If you are having any difficulties registering or have any questions please do not hesitate to contact our offices: 800-432-3475 or 772-932-7538.
Thank you again for your business as it is truly appreciated by all of us here at Steel Market Update.
John Packard, Publisher

Latest in Final Thoughts