Steel Products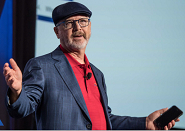 Steel Market Update Website for the Steel Industry
Written by John Packard
January 20, 2022
---
I want to spend some time talking about the Steel Market Update website and the value that can be found there. Over the years we have tweaked and added new content to the site as we strive to provide more information to the industry and our readers.
The SMU Website
There are a number of areas of the website (www.steelmarketupdate.com) we think you should be aware of and spend some time studying. These include our flat rolled, scrap and plate steel pricing. You can find interactive graphics under the "Pricing" tab (or click here) at the top tool bar of our website. We have pricing on flat rolled going back to 2008 when Steel Market Update began indexing steel prices. This is available to all Executive and Premium level members.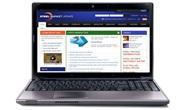 Under the Prices tab is our Price Estimator which allows you to put in a specific product (hot rolled, cold rolled, galvanized, Galvalume) with the thickness and width and it will create pricing based on our latest index average on that product. This is available to all Executive and Premium level members.
SMU Community Chat Webinar recordings. The live recordings are free to the public. Recordings of the webinars are available to Executive and Premium level members on our website and can be found under the SMU Community Chat tab on our toolbar. We have an extensive library, and our intention is to indefinitely continue producing these webinars as a way for us to keep the industry informed. This section of the website also contains the PowerPoint presentations for each of the speakers as well as the SMU presentations that were made prior to the host speaker beginning.
Our Premium level members have access to our steel market analysis PowerPoint presentations. This information comes from the surveys we conduct every other week. The presentations put the responses into historical perspective to assist our members in better understanding both the data and the trends. We have an extensive library of information and data gleaned from these surveys on the website. You can find this information under the Analysis tab.
Our Premium level members also have access to the Service Center Inventories and Shipment Data we have been producing for the past few years. We believe our data is the most accurate and complete in the market due to the way we have worked to ensure the mix of companies is representative of the entire service center segment. Also included in this area are the write-ups where we provide an interpretation of the data. This information is available under the Analysis tab.
We know our customers are interested in understanding more about steel mills, the new capacity being built as well as the status of the blast furnaces. Our Executive and Premium level members can find this information under the Resources tab on the tool bar on our website. On the drop-down screen go to Steel Mills and then you will get another drop down screen that has both of these items.
On that sa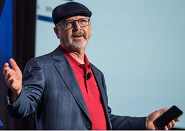 me drop-down screen under Resources-Steel Mills is information regarding the various steel mill coating extras by mill.  This information is updated whenever mills make changes due to the volatility in zinc and aluminum pricing. This information is available to our Executive and Premium level members.
We carry information about mill price increases announcements, our Key Market Indicators, and much, much more.
There are many drop-down screens that provide detailed information about steel prices, steel mills, present and past newsletters, information about steel sales and purchasing, events, and much more. I encourage you to take some time to interact with our website. Should you have any issues with the website, please reach out to Brett@SteelMarketUpdate.com
If you would like information as to how you can expand your current membership plan (add more people), upgrade from Executive to Premium, or become a new subscriber, please reach out to Paige@SteelMarketUpdate.com. Paige can also be reached by phone at 724-720-1012.
2022 Tampa Steel Conference Update
Registrations continue to grow for the 2022 Tampa Steel Conference which is just four weeks away (Feb. 14-16). It is looking like this will be the best-attended Tampa Steel Conference in many years, if not in the entire history. We are seeing a wide range of companies deciding to attend this year. This includes manufacturing companies, steel distributors, steel mills, port facilities and warehousing, logistics companies, trading companies and suppliers to those industries. You can learn more about our program by clicking here or going to www.tampasteelconference.com
RJohn Packard, Founder of Steel Market Update – John@SteelMarketUpdate.com

Latest in Steel Products