Final Thoughts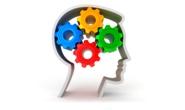 Final Thoughts
Written by John Packard
March 27, 2017
---
I had a couple of conversations earlier today regarding the status of trade and, in particular, whether or not there could be further trade cases filed by the domestic steel mills or by the U.S. Department of Commerce. At least one mill is hearing that there could be new trade cases. This could become an even bigger topic after the conversation that I had with a buyer of foreign steel who told me, "Prices are coming down a little in Asia but the experienced companies are being very careful how they approach the US market because they are afraid of further trade issues.  I am seeing more and more offers from Vietnam."
A smaller steel mill suggested to me this morning that the flat rolled mills may be considering either another round of AD/CVD cases or a "straight 201" suggesting the mills may ask for the U.S. Department of Commerce to intervene.
A couple of weeks ago I asked Steel Manufacturers Association (SMA) President Philip Bell if the domestic mills would consider more trade action on cold rolled and coated steels which have not responded the same way to the AD/CVD cases as hot rolled has. He told me that he did not think there would be new cases due to the fact that the mills are making plenty of money right now.
In my opinion, if there is a new move against countries such as Vietnam who, as the steel buyer suggests above, continues to offer more and more steel into the U.S. market, then we might get to see the first use of "self-initiation" by the U.S. Department of Commerce.
A self-initiation is where the DOC files the case on behalf of the steel industry, saving the mills some of the costs associated with filing a new case. The expectation is the DOC could file against Vietnam or other countries whose growth is out of the norm seen over the past few years. 
I spoke with one of my former trading company friends who told me he didn't think the domestic mills would push the envelope so early in the Trump administration. We will see…
I heard today that there have been a number of sales of scrap to Turkey. My sources are telling me there were four sales made last week and where priced $261-$263 per metric ton delivered for 80/20 mix. Yesterday there were two more vessels sold at $267 per metric ton so, it appears the foreign export prices have bottomed.
The expectation for scrap negotiations between dealers here in the U.S. and the steel mills is for prime grades to trend sideways to maybe down $10 per gross ton. Cut and shred grades are expected to drop by as much as $20 per gross ton. Whether any small declines in scrap prices equate to changes in steel prices are not yet known.
In my opinion, any changes in prices will be related to actual orders being placed on the books. We are getting closer to summer months lead times (June, July, August) when it is more difficult for the mills to fill their books. You can take a look at the articles written on lead times – both based on our survey results as well as the article in tonight's newsletter which quotes specific lead time sheets out of a few domestic mills.
I want to thank the SFIA (Steel Framing Industry Association) for inviting me to speak at their annual meeting in Las Vegas. I enjoyed the experience and no one walked out in the middle of my talk (that's a good thing)…
I look forward to seeing a bigger presence of SFIA members at this year's SMU Steel Summit Conference and as new members to our newsletter and website.
I will be traveling back to Florida on Wednesday but I should be able to be reached at: John@SteelMarketUpdate.com – If you have questions about the newsletter, website or registering for either our next Steel 101 workshop in Ontario, CA or SMU Steel Summit call 772-932-7538 or 706-216-2140.
As always your business is truly appreciated by all of us here at Steel Market Update.
John Packard, Publisher

Latest in Final Thoughts