Shipping and Logistics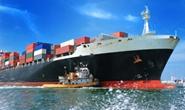 Shipping Roundup for End of March
Written by Sandy Williams
April 3, 2017
---
The dry bulk freight market is through with its cyclic low and is headed toward a positive market, according to the latest MID-SHIP Report. MID-SHIP noted that Baltic Dry Index on March 29 was 1338, its highest rate since November 2014. As of today, April 4, the BDI has dropped to 1282.
The shipping market has benefited from improved commodity prices, especially steel, tighter fleet supply, increased ore demand from China and "a significant change in overall sentiment on both sides of the supply demand ratio." Of concern is a slowdown in scrapping of older vessels and a recent peak in new build inquiries.
Writes MID-SHIP regarding the shipping market: "At the moment it appears that the market has hit a current high and rates are "toppy" after a significant surge in rates. We expect the market to fluctuate on a positional basis in the next few weeks. We expect the market will remain firm and see a continuation of reoccurring 'volatility to the upside' as we have cautioned for several past months."
Rivers
Heavy rains have caused delays on the Illinois River due to high flows and dangerous conditions. Lock repairs on the Illinois, Ohio and Tennessee will complicate navigation during the spring and summer seasons. Overall, the barge market is flat according to MID-SHIP. Coal cargos declined 10 percent in 2016 compared to 2015. Spot grain rates fell below the 200 percent benchmark tariff. MID-SHIP says there are more barges on the rivers than needed for demand.
Trucking
Truck backlogs have increased due to delays from recent extreme weather on the East coast. In the South, freight has increased for outbound destinations from the Port of New Orleans but, in contrast, little inbound freight.
DAT Trendlines reports spot market loads dropped 8.6 percent in February from January and spot capacity increased 4.7 percent.
Flatbed spot rates increased one cent to a national average rate of $2.02 per mile during the week March 19-March 25. Average diesel fuel price was $2.53 per gallon. Spot rates ranged from $1.71 per mile in Phoenix to $2.99 in the Harrisburg/Baltimore area. The load-to-truck ratio for flatbeds dipped 4 percent to 35.8 loads per truck during the week ending March 25.
The American Trucking Association reported March 29 that the driver turnover at large truckload fleets fell 10 percent to an annualized rate of 71 percent during fourth quarter 2016, the lowest level in six years. Smaller fleets fell 16 points to a five year low.
"Continued declines in turnover rate reflects the overall choppiness of the freight market," said ATA Chief Economist Bob Costello. "As inventory levels throughout the supply chain are drawn down to more normal levels, and freight volumes recover, we should see turnover rise along with concerns about the driver shortage."
ATA members met with the President on March 23 to discuss healthcare and the trucking industry. "Trucking is the backbone of the nation's economy. We employ 1 in 16 people in the U.S. Driving a truck is the top job in 29 states," said Chris Spear, ATA President and CEO. "Trucking moves 70% of the nation's freight and 56% of GDP. To grow our economy, we need to take care of the people that move America forward."
Rail
The Association of American Railroads reported weekly rail traffic for the week ending March 25 was 526,471 carloads and intermodal units, an increase of 12.4 percent compared to the same week in 2016. Grain, coal, and metallic ores and metals volumes increased by double digit percentages. AAR said carloads were up 12.4 percent to 250,897 while intermodal volume was up 11.6 percent to 265,574 containers and trailers.
In a new report, AAR confirmed that freight railroads are deeply connected to international trade, directly supporting approximately 50,000 domestic rail jobs, 35 percent of rail revenue and 42 percent of carloads and intermodal units.
Based on data from 2014, AAR found that during that year there were "329 million tons of exports handled, nearly double the still-sizeable 171 million tons of imports moved by rail."
Great Lakes
The Coast Guard began Operation Spring Restore on March 28 to place approximately 1,216 navigational aids on the Great Lakes, including lighted and unlighted buoys and beacons. About half of the floating aids are removed during the fall to minimize damage from ice and weather. The navigational aids help ships determine location as well as facilitating safe transit for cargo to US ports and international ports via the St. Lawrence Seaway. According to the Coast Guard, more than 100 million tons of cargo transits the Great Lakes and Seaway annually.

Latest in Shipping and Logistics