Service Centers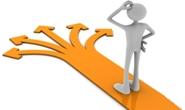 AM Castle to Undertake Financial Restructuring
Written by Sandy Williams
April 9, 2017
---
AM Castle, a specialty metals company, announced it has reached an agreement with lenders to complete a comprehensive financial restructuring. The company posted a $114.1 million loss in FY 2016 compared to a loss of $218.8 million in 2015.
Fourth quarter net sales totaled $113.7 million, down 14.2 percent compared to Q4 2015. Tons sold per day decreased by 4.6 percent and average priced declined 6.2 percent in the quarter. Net loss from continuing operations was $19.7 million in Q4.
The company has been made improvements since May 2015 through branch management initiatives and improving cash generation capabilities.
First quarter 2017 preliminary results show significantly improved operations, said executive vice president and CFO Pat Anderson. Net sales are expected to total approximately $135 million. Although the company expects to report loss from continuing operations in Q1, adjusted EBITDA is expected to be positive.
Said President and CEO Steve Scheinkman in a press release, "While the changes we made have brought us closer to profitability, better operational execution by itself will not be sufficient. Our interest burden is too great and must be reduced for our organization to succeed and thrive in the future. It has always been part of our long-term strategy to comprehensively address our balance sheet once we achieved improved operating results, and having achieved this in the first quarter of this year, we will be able to proceed with this comprehensive financial restructuring."
AM Castle will decide within the next four to six weeks whether it will expedite the restructuring process under protection of bankruptcy court. If such a path is chosen, the company expects the restructuring process to be completed during third quarter FY 2017. Operations will continue undisrupted throughout the process.
During the company earnings call on April 7, Scheinkman noted that the aerospace market is stable and expected to grow. The industrial market has improved, he said, but AM Castle does not see significant growth from larger contractual customers in the short term.

Latest in Service Centers